How is your holiday calendar looking this year? We know the feeling—so many events; yet so little time. It can be overwhelming just thinking about the month of December with office holiday parties, school pageants trips to visit your relatives and a "fun holiday tradition" or two thrown in for good measure. This year, why not make things easy on yourself? SEED has narrowed down our must-do picks to three simple categories this year, and we offer you a splurge vs. steal activity for each one. We like to think of it as choose-your-own-holiday-adventure.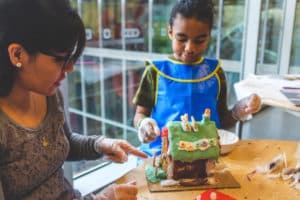 Holiday Sweets and Treats
Splurge: at the Thinkery. If you love the idea of making a gingerbread house with the kids but hate the idea of frosting and candy and gingerbread crumbs taking over your kitchen, then this is the activity for you. Let the Thinkery experts bake the gingerbread—it's real; none of that graham cracker stuff that never really works anyway—and set you up with icing, peppermints, lollipops, gumdrops and all the fixings for a Candyland masterpiece. You simply reserve your spot, show up, construct your house, decorate, let the kids run around the museum to work off the sugar rush from all the candy they were sneaking during the "building" phase, and pick up your lovely creation on the way out. It's a holiday craft win-win.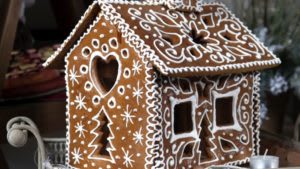 Steal: If you like the idea of a looking at a gingerbread house in a magazine but not in your living room (where are you supposed to display them anyway?) SEED has the perfect holiday activity for you. We kind of don't want to talk about it because it's one of our favorite holiday traditions that somehow remains a little on the DL, but since we like you, we'll let you in on it: Holiday Open House at the Four Seasons. Each year the Four Seasons turns its lobby into a winter wonderland of sorts with an Austin-themed gingerbread display that outshines anything you could make on your own (unless you're a world-renown pastry chef, of course). Bonus? During the open house—check the Four Seasons website for announcements on this year's dates—they serve cookies and cider and bubbly (it's about time adults get some respect) while you admire the sweet creations.
Holiday Sights and Sounds
Splurge: A holiday tradition since it was first performed in Russia in 1892, the Nutcracker continues to captivate audiences every year with its whimsical story set to Tchaikovsky's iconic score (performed live by the Austin Symphony Orchestra, of course). Ballet Austin brings the story to life at the Long Center for audiences young and old. Even if it's a mild 65-degree winter evening in Austin, you'll still feel like you've been transported to a winter wonderland during the show.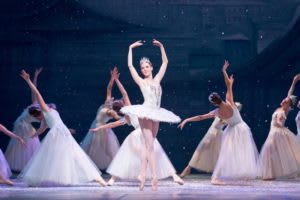 Steal: If you like music and lights and general Christmas regalia but could do without the hefty price tag associated with a night out at the theater, Mozart's Coffee Roasters never disappoints with its annual . Sometimes we can't decide what we love more, though, the music and lights or the hot chocolate—peppermint, pumpkin spice, and cinnamon-flavored to name a few—and dessert temptations. Note: the show was revamped last year to include an ongoing holiday lights experience from 6-11pm each night (vs. the 15-minute, top-of-the-hour shows in previous years), so we expect the same this year.
Holiday Rides
Splurge: There's just something about the holidays and train rides that go together, don't you think? Kind of like …or is that just us? If you have similar feelings and are looking for a way to experience holiday cheer on the rails, the North Pole Flyer may be just the ticket (pun intended) for you. With visits from Santa, Mrs. Claus, unlimited hot cocoa and a holiday cookie, who could resist such a treat (again, pun intended)? Children also receive a special gift from Santa, so they'll leave the experience with full bellies and full hands.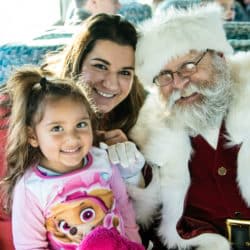 Steal: If you're timing is right, we know a way for you to enjoy the without the crowds—and you also get an inexpensive train ride to boot. If you take the last Zilker Zephyr ride of the day (usually around sunset but check the times before going to confirm), you'll go right by some of the Trail of Lights displays. Admittedly it's not the same as walking through the whole light show, but you don't have to deal with the parking and the crowds, and you'll even get a peek at the Zilker Tree on your way out. [Note: this "hack" is especially useful for anyone with the littles in tow.]
Now that you've heard our ideas for celebrating the season Austin-style, what are yours? Are you planning to settle in and stay put this year, or are you looking for a new and exciting project to finish out your year? Check in with your friends at for the latest in Austin real estate news.