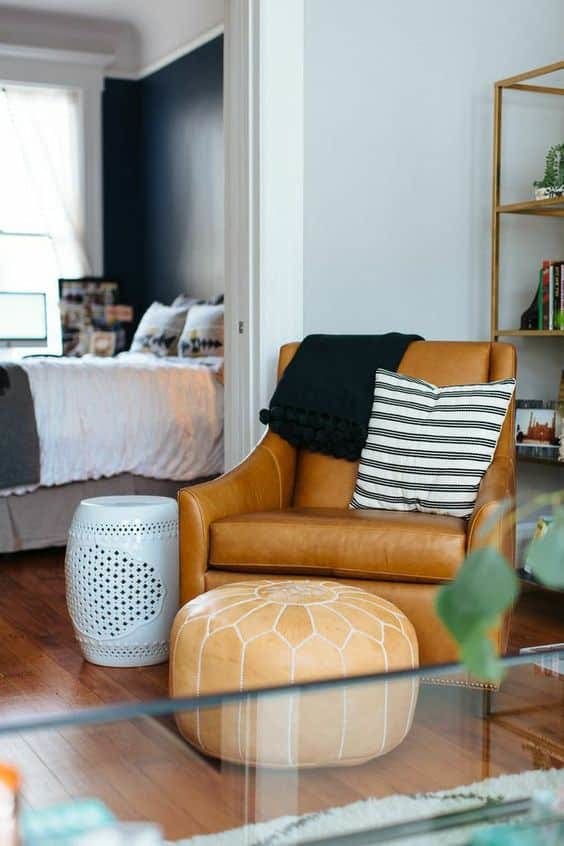 Just when you've gotten used to ubiquitous whitewashed interiors, interior design forecasters are on to the next big thing. Will next year be big and bold or stately and dramatic? Should you get rid of your wall hangings and throws? Are Moroccan poufs still a thing?
Outlined below are some things we'll be talking about in 2019 on the home design front. To keep it simple and streamlined, we've created a simple "yay" or "nay" to let you know what will be in and what styles you can let go of as we approach the New Year.
Color Theory
– Say "yay" to blush anything and everything. Even people who eschew all things frilly and pink are coming around to this demure trend.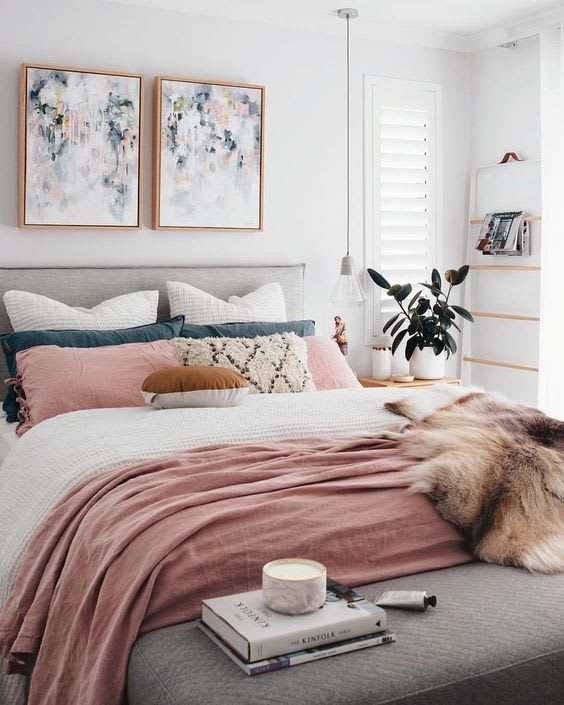 All in? Choose a room to paint "Yours Truly" by Benjamin Moore like designer Orlando (pronounced Or-LAHN-doe, not like the city in Florida) Soria did in his
Ready to test the waters but not quite ready to dive? Check out this minimalist footed bowl from Anthropologie in a beautiful blushing pink. This is one of those pieces we see anywhere from a bookshelf to a dining room table.
– If blush is a yay, then what, you may ask, is the corresponding "nay" for next year's color scheme? Brace yourselves , but the answer is stark white. No worries, you can still keep it with and layered shades of white—just be cautious of anything too stark.
– While we're on the subject of pink, look for interesting color combos that are making a comeback in 2019. Embrace the clashing trend, and say "yay" to pink and red together. Or think back to those J. Crew rugbys that you adored in the 90s and pair navy with green.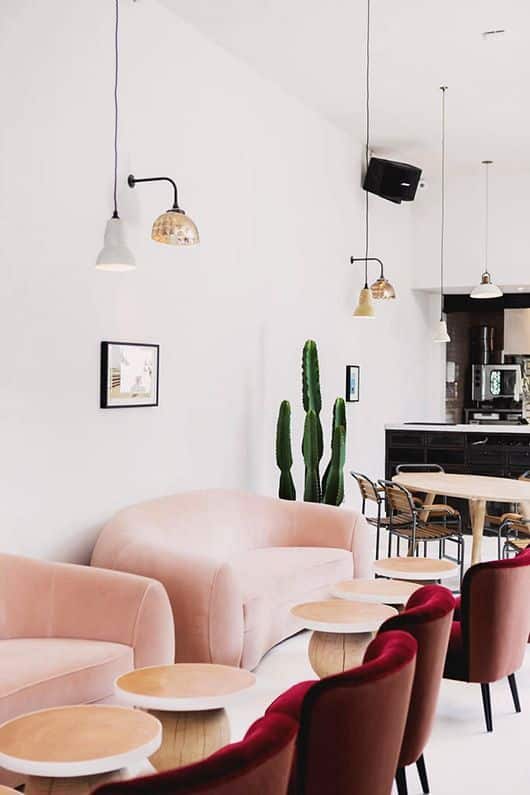 – Just say "nay" to muted greys.
Textile Vibes
– Another yay comes straight from the fashion runways, where designers—perhaps fed up with the madness of the
encompassing our everyday lives—celebrated the subtle imperfections of handmade items like macramé bags and woven headpieces. In the home, you can imitate this style with hanging planters—we like the from Urban Outfitters—around your home.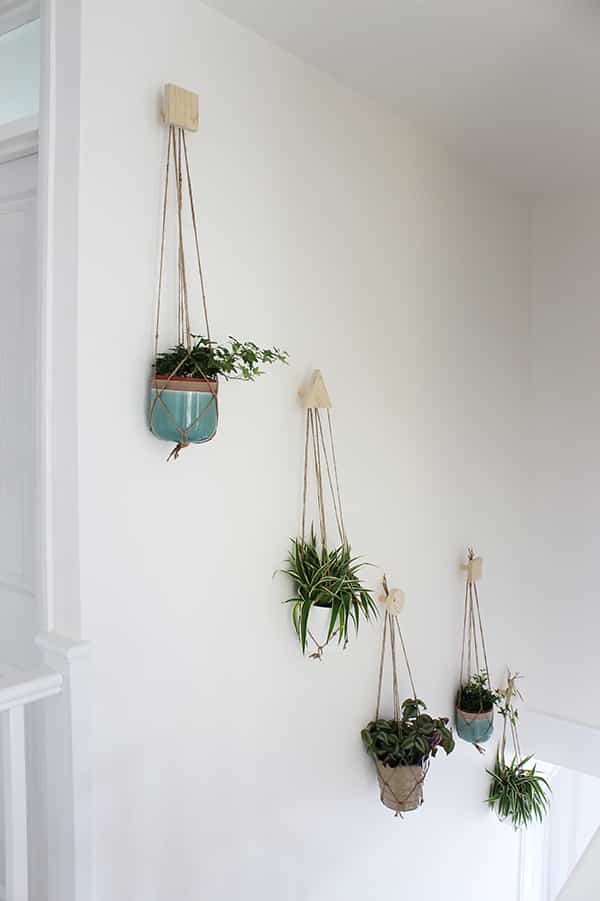 – And the nay would be…cool, metallic, space-age accessories with a tech-y vibe.
Pattern Play
– Maybe you've seen it—the floral trend (whether we're talking wallpaper or straight up chintz fabric) is a major "yay," and we kind of love it. We're completely obsessed with dramatic, oversized prints, for example. Follow her on Instagram @elliecashmandesign to see all the ways that designers have incorporated her designs into interiors.
– Sorry, but we have to say "nay" to the trellis pattern in 2019. It's been good to us—decorating rugs and the like for several years now, but all good things must come to an end.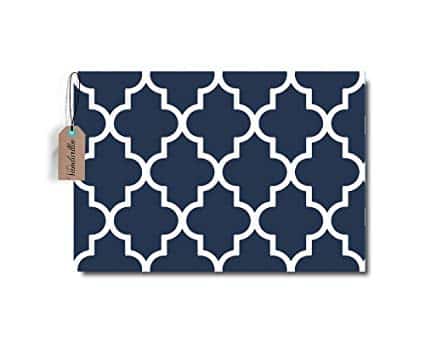 Kitchen Trends
– Lovers of all white kitchens, you might need to cover your eyes: patterned backsplashes are coming your way as a major "yay." But not to worry, we're not talking shimmering glass of a different era, think more along the lines of patterned in a cement tile kind of way. Simple geometric, often monochromatic, patterns that bring a little pizzazz to your prep space.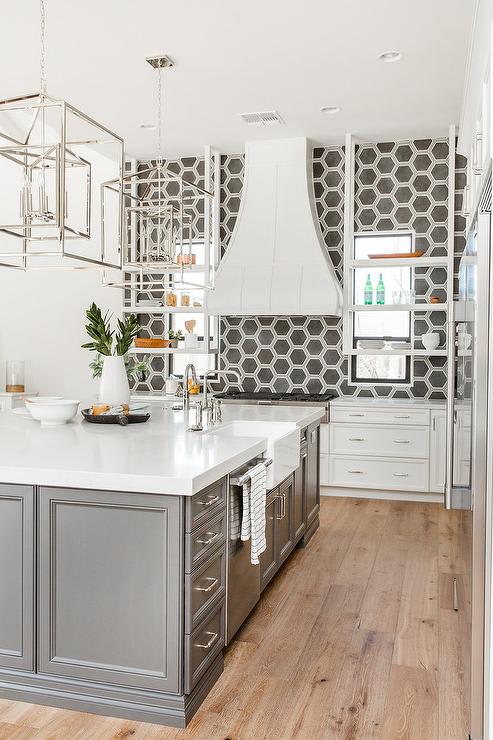 – The 2019 big kitchen "nay?" Chilly tile. Don't worry lovers of subway tile, we aren't looking at you…but we are looking at terrazzo (specifically under your feet). It's cold and downright uninspiring these days.
– Speaking of cold and uninspiring, kitchen countertops are moving away from the look of stark, white quartz that almost feels too industrial for homes in 2019 (just say "nay"). Instead, think about warmer countertops like butcher block ("yay") and the classics like marble and natural stone that somehow transcend all trends.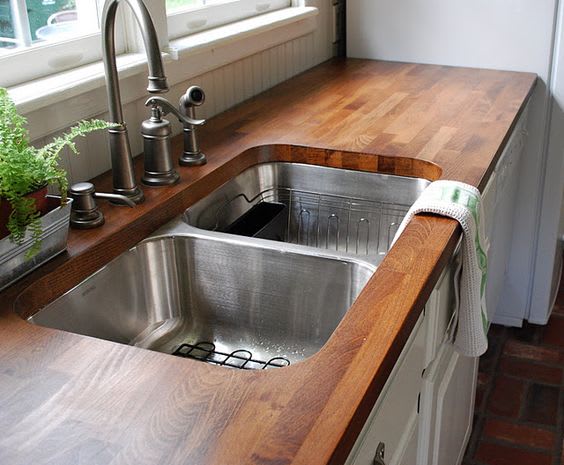 So are you ready for the New Year and new design trends? Which ones will you embrace this year? Dare yourself to try out a style that you haven't considered before. For more daily design inspiration, be sure to follow us on Instagram. And if you're thinking of setting down in a new home in 2019, reach out to your friends at SEED. We are your Austin real estate experts!