The design world was captivated when IKEA recently introduced its "Growroom" . The idea is simple: "enable people to grow their own food in a local and sustainable manner." By capitalizing on space—vertical gardening versus a traditional garden that takes up more ground space—the Growroom was conceived to combat the challenges of urban farming. In an ideal world, every home in Austin would come with its own Growroom, and we would all eat fresh food from our sustainable gardens every night. But would it work? Along with the inherit challenges of assembling anything IKEA the stamina to maintain a thriving garden comes into play. In real life, when kids and pets and day jobs are factored into the mix, it feels as if only the most ambitious of home gardeners could ever see the the concept come to fruition.
So what are the rest of us to do? SEED Gardeningrecently chatted with Yogesh Sharma, CEO of locally-owned Lettuce—a company dedicated to turning neighborhoods into food hoods—to see how easy eating locally can be (when someone else does most of the work for you).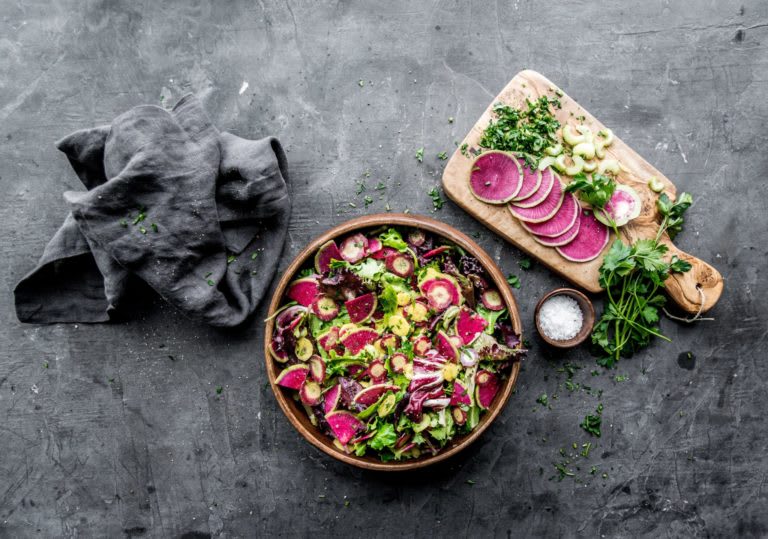 ​​​​​​​

SEED: Briefly describe your company for us.
LETTUCE: Lettuce grows food in urban neighborhoods and delivers it to the residents with recipes, sauces, spices and more. Our mission is locally grown, nutritious, sustainable and affordable food for all.
SEED: I like to get my hands dirty—why would I hire you to do my gardening?
LETTUCE: First, that's fantastic that you like to do gardening! We are kindred spirits! Second, we are not gardeners for hire—we are an urban food farming company. In that spirit, we can bring your garden into our network, work with you to make sure it is producing nicely and harvest and deliver it to people in your neighborhood. If you have a large yard, we could also extend the growing areas (that's our Anchor program) – and share some of the revenue generated back with you. Please review our site www.lettuce.fm to explore the various ways we work with residents, schools and churches.
SEED: I have no imagination when it comes to cooking. How can you help me?
LETTUCE: This is where what we do comes full-circle and lands on the dining table. The way we deliver food grown in your neighborhood is with the end in mind—how families are able to quickly and easily transform all the fresh produce and other ingredients into amazing, delicious recipes that result into a gourmet culinary experience right at home. Each week, our deliveries are comprised of ingredients for 3 meals of 4 servings each along with an easy-to-follow print recipe. The produce is pre-portioned for each meal, so there's no more fishing through the fridge to find ingredients (some precious minutes during dinner crunch time!). Open each container and just start preparing and cooking, following the step-by-step recipes. Here's the best part: spices and sauces. The magic of any dish is in how it is seasoned. We make this as easy as "open and sprinkle" by providing the spices and sauces in the container—made just before delivery with ingredients from our farms—so you and your family can taste the difference!
SEED: How is Lettuce different from something like Blue Apron?
LETTUCE:
Ingredients grown in your neighborhood.
Super-fresh: produce delivered is picked on the morning of the same day; intact nutrients.
Sustainable: no boxes, icepacks, insulation materials and other packaging to throw away every week.
Affordable: 40-60% lower cost per serving than services like Blue Apron.
Local: we are an Austin-based company, creating jobs, economic growth and ecological improvements in and around Austin.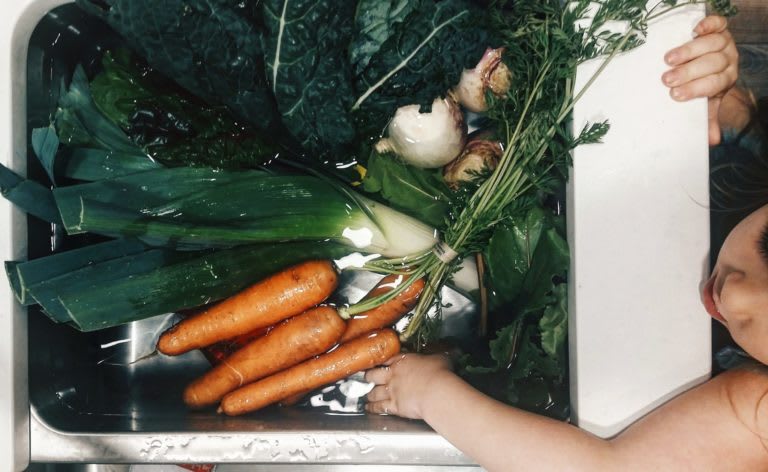 ​​​​​​​

SEED: Who comes up with the recipes?
LETTUCE: It is a team effort led by our Chef and Nutritionist Kassie Harris.
SEED: Will kids eat this stuff?
LETTUCE: Yes, they will! It turns out that kids like to eat stuff that comes from their own back yard. Sometimes they will take to it immediately, but it may take some nudging the first time you prepare kohlrabi, for example. We strive to make our recipes kid-friendly, while making them highly nutritious, and we encourage our customers to involve children with the cooking process as much as possible.
SEED: Can you provide a sample dinner menu?
LETTUCE: We try to provide a variety of dishes and introduce our customers to different styles of cooking. Some of the favorites range from a vegetarian Garden Thai Stir-Fry to a healthy take on Indian Chicken Saag to a classic steak salad.
SEED: Can I afford Lettuce? How does it compare to shopping at the grocery store?
LETTUCE: If you compare getting a Lettuce Subscription, and buying those ingredients at the store, on average, Lettuce ends up being the same price or even cheaper. When you take into account the time, gas and inconvenience, it is a slam dunk!
Here's a comparison .
SEED: What neighborhoods in Austin do you currently service?
LETTUCE: We are now serving all Austin neighborhoods.