Austin is no stranger to fun places for eating and drinking. Whether you like your cocktails simple or served with an artisan ice cube, there's something for everyone in our great city. As the temperatures heat up, SEED knows the best spots for chilling out with a cool cocktail. Consult our list below to find the perfect place for your mood.
Best to Impress [the Out-of-Towners]: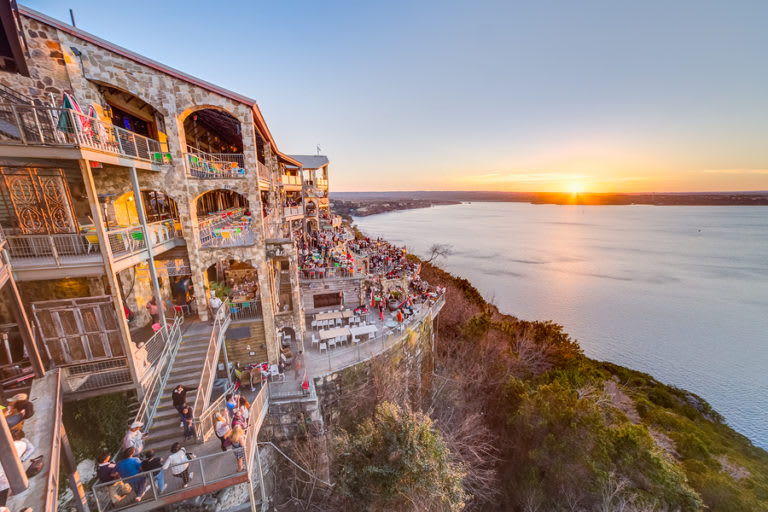 ​​​​​​​

When the homepage of its website includes what time the sun will be setting today, you can guess the establishment specializes in sunset views. The Oasis on Lake Travis is the self-proclaimed "Sunset Capital of Texas," so what better excuse to check it out for yourself than when you have friends visiting? The drinks menu is sure to satisfy any out-of-towner's craving for authentic Texas cocktails with the "Tropical Depression" or "Texas Wildflower," but we recommend the OASIS Mexican Martini because, chance are, if your guests haven't been to Texas they haven't heard of a Mexican Martini.
Honorable Mention:
The rooftop bar at Parkside, where you can sit above the crowds to offer your guests a more refined 6th Street experience, if you will.
Beyond Frose:
We love a frozen Rose as much as the next Austinite, but we tip our hats to the new cocktail bar at the old Austin Motel on South Congress for its take on a frozen OId Fashioned—called the Cold Fashioned, of course! And because it's impossible to name just one favorite frozen drink—margaritas aside—around here, we're also fans of the frozen Moscow Mule at Golden Goose.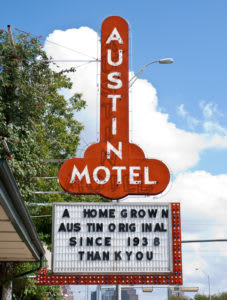 ​​​​​​​

Honorable Mention:
Haymaker's boozy Sno Cones, in flavors like Smirnoff Blueberry and Peach, which are $3 during happy hour on Friday (non-alcoholic versions are free!).
Weirdest Drink in Austin:
Frap's Bloody Mary, Casino El Camino. Get there early on a Saturday—and only when the bartender known as "Frap" is working—to take your Bloody Mary game to the next level. With "garnishes" ranging from the traditional (olives and celery) to the whacky( grilled cheese, taquitos and meatballs), your Bloody Mary is a meal unto itself. It may not be the most "refreshing" of drinks on our list here, but a good Bloody Mary will help you recover from the night before and get on with your day.
Honorable Mention:
Brisket Cider, Austin Eastciders. I guess someone decided that since Austinites like brisket and Austinites like cider, why not combine the two into one? Thus, Austin Eastciders paired up with Micklethwait Craft Meats to create the ultimate Texas libation, which the company describes as "smoky with a savory finish that is anything but overwhelmingly meaty."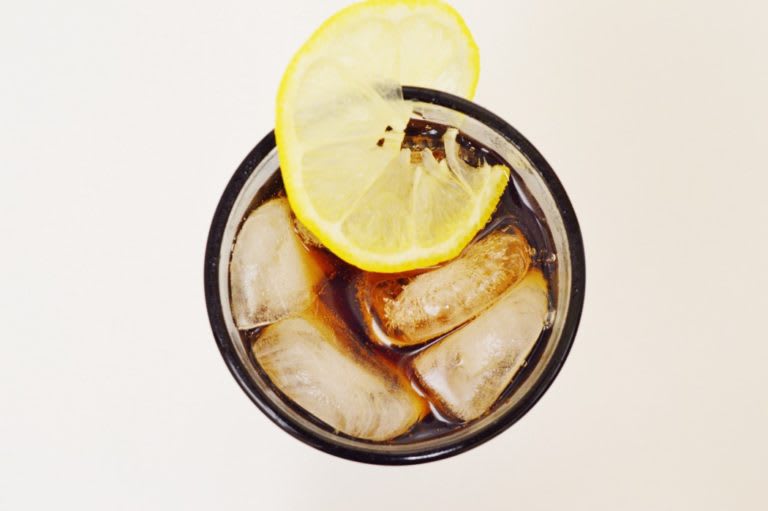 ​​​​​​​

Although Austin has a lot, sometimes it's more fun to enjoy a cool summer cocktail in your own backyard. If you're looking for a new place to call home this summer, give us a call at 512.368.9990. Just like the weather around here, the real estate market is heating up, and SEED is here to help you navigate the landscape.