That time is fast approaching where 400,000 visitors descend upon our city for 10 days of technology talks, film screenings and music showcases: it's South by Southwest (or "South By" to the local crowd). Whether your love it or hate it, there's no denying the transformation of Austin into a techy-hipster-musician-badge-wearing-panel paradise in early March.

For those of you who plan to go about your daily business during this most congested time of the year, SEED is taking a different approach to our usual festival guides. This time, we'll tell you how to avoid the SX crowds and (hopefully) maintain your sanity in the process.
There are too many street closures to name, so the best way to stay out of the fray is to stay out of the fray.
– But wait! I work downtown, so what about me?
There's hope: if you head into work before 9am you're probably going to be safe since most SX activities don't start earlier than that. At all measures, however, we urge you to avoid I-35 between MLK and Riverside. Also keep the Cesar Chavez/Red River/15th/Lamar grid in mind—this is where you will find the most congestion at any given time during SX. Using public transportation or a ride share app (but be careful of surge pricing) are also good strategies for avoiding crowds.
2. Leave town:
If you have school-aged children, SX coincides with Spring Break, so it's the perfect opportunity to get out of dodge for a few days. You don't have to plan anything fancy, a simple day trip to two to one of Austin's surrounding towns may be enough to re-energize your clan.
– I don't have kids and I'm not in college, so the whole Spring Break thing doesn't really apply to me.
It's still a great time to get out of the city for a couple of days. You can generally expect warmer weather this time of year, so book a day at the spa or go camping at nearby Enchanted Rock or Pedernales Falls State Park. If you have a few days of vacation stored up, you could even drive out to Marfa and enjoy the calm of West Texas.
3. Turn to social media:
As SXSW has grown over the years, so have the tweets and hash tags associated with it. If you find yourself stuck at home while avoiding the crowds and wondering what the rest of non-SXSW Austinites are up to, check out @SXSWLikeALocal on Twitter or #notatsxsw on other social media platforms. Also keep a look out for #SXSW, where local bars and restaurants that are not downtown will gently remind you they are open for business and offer a quiet escape from the madness.
– Social media isn't really my thing. Those hash tags don't mean anything to me.
No problem! Refer back to tip #1 about avoiding downtown. Restaurants to the north and south and all around will welcome you! The restaurant guide Zagat even offers great alternatives to some downtown favorites, like Uchi, when you have a craving for one your go-tos but can't quite get there.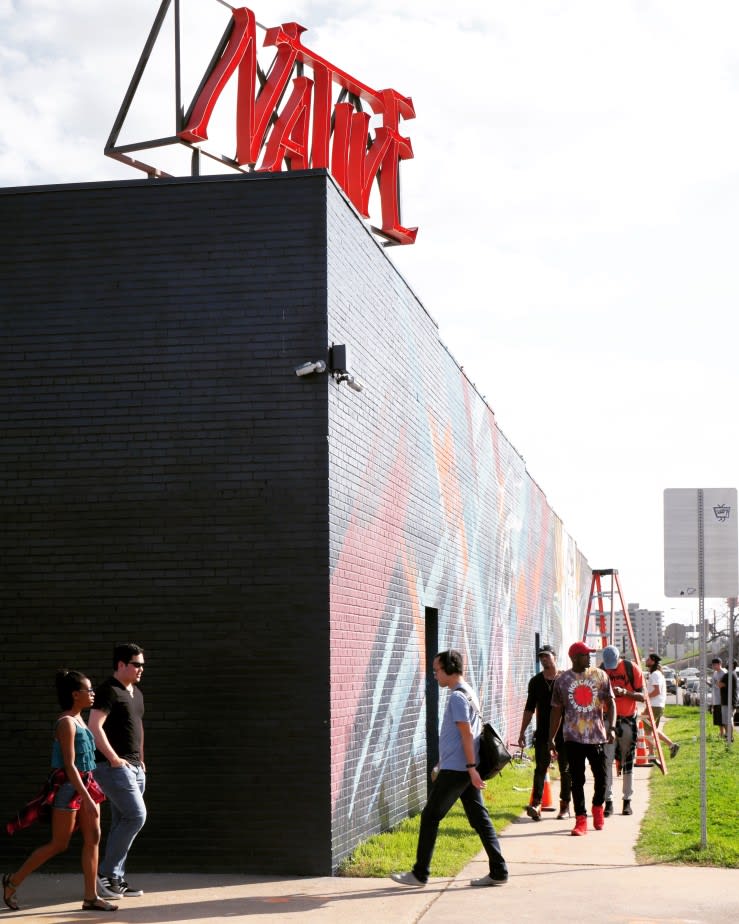 However you chose to handle this year's SXSW madness, we at SEED support you. And if you feel like touring a home or two to while away the hours until the crowds subside, we can help with that! Give us a call at 512.368.9990.