You know how they say opposites attract? It turns out that this holds true not only in relationships and popular songs from the late 1980s, but in design styles and schemes as well. Even the most die-hard maximalist could deal with a bit of Zen (and vice versa) every once in a while. You always want your space to feel personalized, so even if you take an online quiz that tells you "You are a Mid-century Maven," be sure to inject your own personal taste here and there. Below are five blended styles that you may not find featured in Elle Decor, but trust us, you'll want to experiment with these. We've even included a SEED pick for each category to help get you started.
Glam-minimalist: Just because you're a minimalist doesn't mean you need to shy away from glam in your décor. To achieve this style, think about simple silhouettes with a splash of color and maybe a little bling if you're feeling adventurous. For example, go for a mid-century style sofa upholstered in soft, pink mohair. The key to pulling off this look is to keep the shapes and patterns simple (which should be easy for you, minimalist). Pick one piece to make a bold statement, which doesn't necessarily equate to "shock value," and stick to neutrals for the rest.
SEED pick for this style: The Specchio Mirror from CB2 may be the absolute definition of glam-minimalist. A simple, thin brass frame complements the mirror's unexpected shape—it's the perfect way to bring the glam to a minimalist's paradise.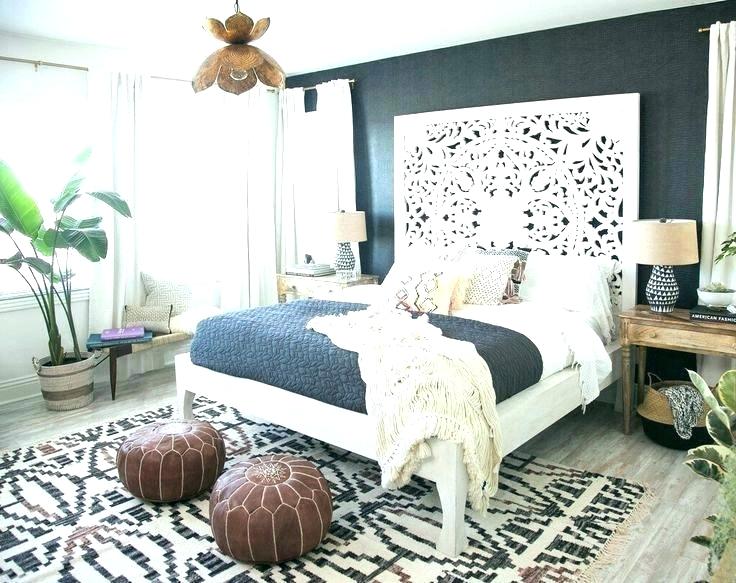 Zen-bohemian: Zen masters like scarcity while bohemians like layers (and layers…and layers); however, one thing they do have in common is a love of nature and texture. To combine these two styles, work with a neutral color palette (we like shades of white if you aren't afraid) and bring in contrast with textures. A sheepskin throw, a white cowhide rug and a natural wood coffee table will bring these two styles together harmoniously.
SEED pick for this style: The Juno Hanging Planter from Lulu & Georgia. So Zen and serene how it hangs unassumingly in your space; yet so boho—you know how bohemians bring it with the plants.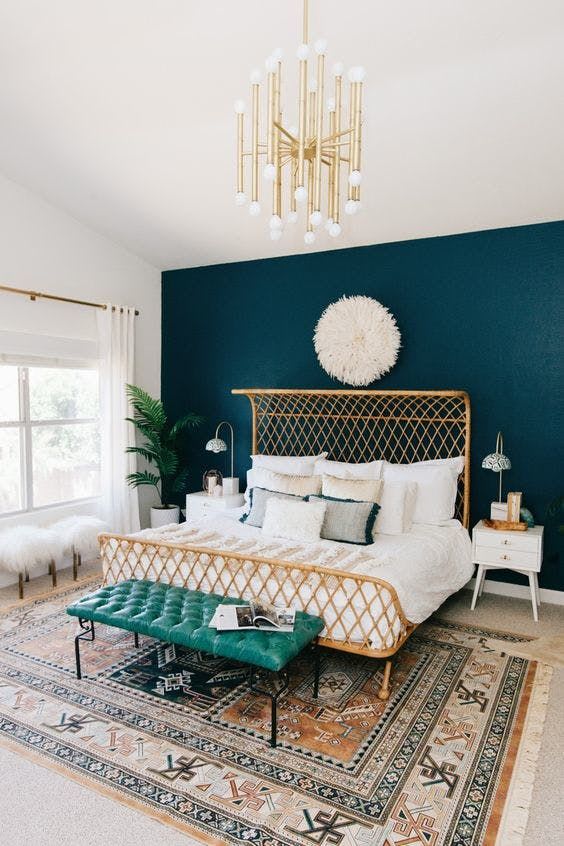 Modern-traditionalist: Sometimes you hear "modern" when the style someone is actually describing is "contemporary." Modern is an architectural movement (think of expansive windows and white walls meant to serve as an unobtrusive backdrop for art) while contemporary is something that's popular right now (think RH or Crate & Barrel). Traditional is, well, traditional (think of something your grandma might pass down to you). To successfully blend modern and traditional, you need to let go of any previously held notions that, say, abstract art and oriental rugs cannot cohabitate.
SEED pick for this style: New York Toile Wallpaper by Timorous Beasties. From far away it looks like your traditional toile pastoral scene, but up close you discover it's been brought into the 21st century as a New York City streetscape. Traditional? [Check.] Modern? [Check.] You get it.
Tailored-eclectic: The eclectic soul is kind of like a bohemian-maximalist with a helping of glam thrown in for good measure. Simply stated, the eclectic style can be all over the place. As you can imagine, it's sometimes hard for these folks to put the brakes on when enough is enough. To approach this style with a tailored eye, imagine an animal print paired with a plaid. As long as you stay in the same color family (we recommend neutrals here), you can pull it off. This type of mixing-and-matching also works for stripes and florals if you keep the colors cohesive.
SEED pick for this style: Onyx Side Table by Mitchell Gold + Bob Williams. Blending just the right amount of raw, eclectic appeal—due to the nature of natural stone each one is unique—with a streamlined, tailored shape, this table is undoubtedly tailored-eclectic.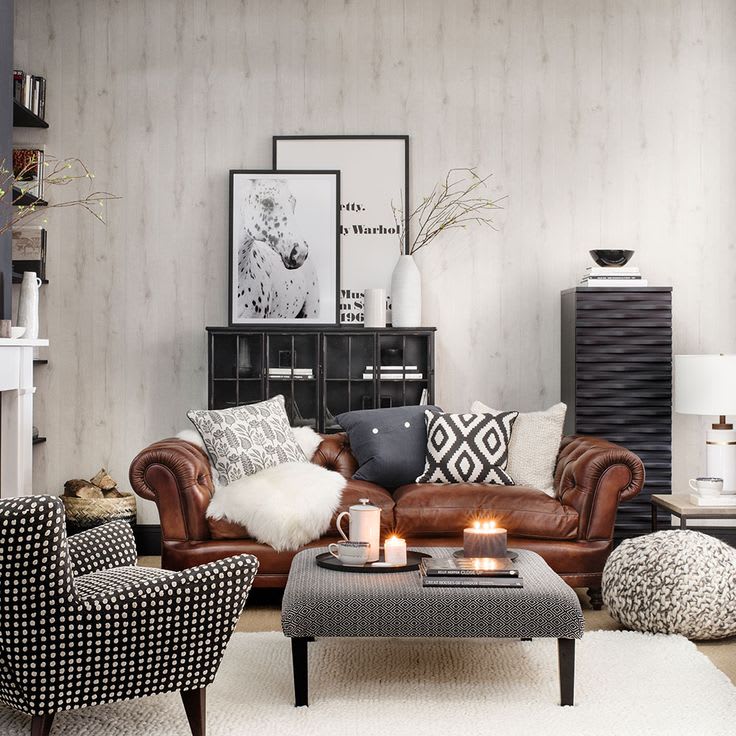 Understated 80s: How can there be such a thing, you ask? Isn't this the era that brought us big hair and shoulder pads? From a design perspective, understated 80s would look like vintage album covers (think Prince, Van Halen, and all the 80s greats) displayed on a wall gallery-style—preferably in a grid to keep it streamlined. All the blush paint colors that have been so popular in recent years are kind of an understated 80s moment in and of themselves. Or maybe you fancy some neon to wake up your space? Neon is fabulous…as long as you don't use it everywhere.
SEED pick for this style: Oliver Gal Palm Leaf Neon Sign from West Elm. Like we said—neon is fabulous, especially in this simple yet quirky wall art display.
What do you think? Are you ready to take your style on an adventure? If you're looking to mix things up and ready to buy or sell, your friends at SEED can help! We not only know how to mix up your design styles, but we're also way ahead of the curve when it comes to Austin real estate news.