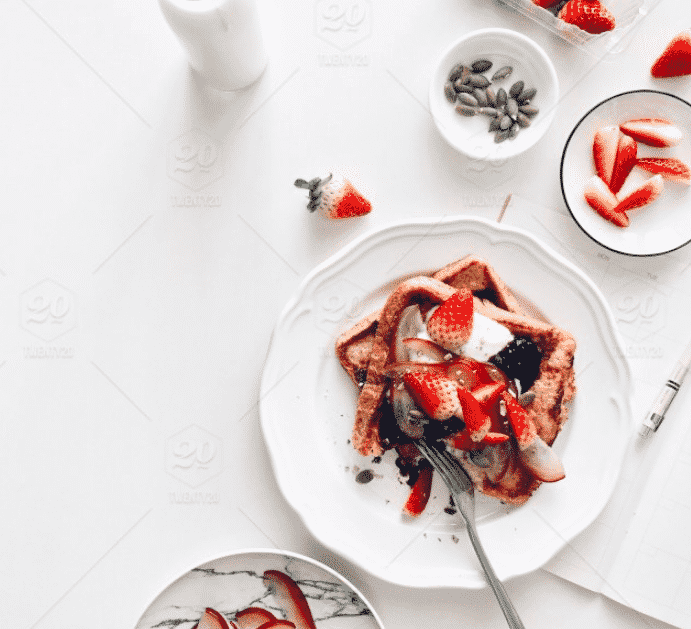 ​​​​​​​
In Austin where we like to keep it weird, it's not unusual to see old-timers brushing elbows with young professionals or yuppies standing next to hippies. Perhaps nowhere is this more pronounced than the weekend brunch. It's a unifying ritual that celebrates Austin's abundant gastronomic delights, but how is one to distinguish that brunch spot from that one?
We hope our list will of Austin's best brunch spots help you sort it all out:
Best ladies-only brunch: . Known for its chic and beachy décor and eclectic take on TexMex, Grizzelda's brunch offerings won't disappoint. Try their Horchata French Toast with candied pecans and hibiscus agave. The sweet-leaning AM margarita selections are made with fresh fruit puree and come served in a standard glass or in an optional souvenir disco ball. Also, brunch queso and house-made tortilla chips – need we say more? (Sunday only).
Best upscale brunch: . Housed in The Line Hotel, Arlo's packs an array of flavors, many inspired by the Texas Hill Country, into their weekend brunch menu. Try their Ricotta Beignet with bacon jam and tarragon or the House-made Smoked Chorizo served with fresh bread. Sweeping views of Town Lake and the Congress Avenue Bridge are complimentary. (Reservation required).
Best fresh-baked brunch: . If your brunch inclinations are leaning more toward a glazed donut than the typical bacon and egg breakfast taco Austin staple, Suerte offers a selection of sweet "straight from the oven/fryer" treats. Their palmier con cajeta is inspired by traditional pan dulce and comes with a healthy drizzle of caramel cajeta. If citrus is your jam, try their tangy Grapefruit Curd-stuffed Donut or their fluffy lemon curd-stuffed variation. Pair with a cold brew for an extra boost.
Best brunch for animal lovers: . Proving that a vegetarian menu can be both "flavorful and satisfying," brunch at Bouldin Creek Café never disappoints. Whether you opt for Zucchini Migas or Kick-ass Granola, you're sure to please your palate. And vegans rejoice: there are also options like tofu tacos with vegan cheese (the veggie chorizo is a favorite).
Best brunch when your children wake you up at 6:00am: . An Austin landmark since 1978, this is the place to be before the line begins snaking out the door by 9:00am. When you're saddled with young ones, "brunch" can morph back into "breakfast," but with classics like huevos rancheros and omelettes served with a side of pancakes, you'll forget that it's only 7:30am when you walk out the door with a full belly (and a full day ahead of you).
Best brunch when you feel like pronouncing something French: . With Salades, Tartines and Sandwichs Pour Les Enfants, this casual bistro is the epitome of European relaxation.
Best brunch when you're feeling boozy: . Come for a Bloody Mary (one of the best in Austin), but stay for the savory brunch offerings like mac & cheese and kale Caesar salad. Hillside Farmacy also serves raw oysters and peel-and-shrimp with house-made cocktail sauce from its raw bar.
Best brunch with a side of live music: . Sundays at this casual eatery are for families with kids' music favorites The Que Pastas and Staci Gray making regular appearances throughout the month. "Real food" and "community" are two hallmarks of this establishment that encourages patrons to "relax with art, music, food, and drink."
Best brunch served roadside: . Joining the eclectic vibe of Austin's East 11th Street scene is Paperboy—an unassuming food truck dedicated to honoring local food sources with a seasonal menu. Paperboy's mission is "to combine a passion for unsurpassed hospitality with delicious breakfast food and coffee," and it delivers on its promise with offerings such as the B.E.C. Sandwich (bacon, pimento cheese, sunny up egg on a brioche bun) and brewed coffee from Tweed Coffee Roasters.
Best brunch for meat lovers: . With its no-frills atmosphere and huge outdoor seating capacity, this is the brunch-of-choice for local carnivores. We recommend Lolo's Corned Beef Hash made with Angus brisket or the Steak, Egg, and Cheese with a side of herb butter. Additional sausage selections are available à la carte. Bonus: 4-legged friends are always welcome in the beer garden – free smells! (Sunday only).
Wherever you chose to brunch, some of the best advice is to just go with your gut (the hunger one and/or the instinctual one).