If there's one thing Texas is known for it's barbecue. People from all over come to Texas for the famous, fall-off-the-bone beef ribs, brisket and sausage. Texas BBQ is a style all its own, but that doesn't mean pitmasters can't be original. Some of the best BBQ joints in the state put their own special twist on it, and the results are mouthwateringly amazing.
We've frequented a lot of restaurants in Central Texas, and we can definitively say the 12 spots below should be on everyone's Central Texas BBQ Bucket List.
1.
No Central Texas BBQ list is ever complete without The Salt Lick. The historic location in Driftwood, TX offers an experiential BBQ feast. The countryside and drive are beautiful – worth venturing outside of the city for the day. Capping it off with smoky, tender brisket and family-style sides is what we consider to be a perfect day.
2.
Snow's BBQ recently took home the #2 spot on Southern Living's list of best BBQ restaurants in the south. It's a hidden gem in Lexington, TX where you'll find an array of spectacular meats. Unlike most BBQ joints in Texas, the delicious brisket isn't the standout. At Snow's, you'll want to try the pork steak and chicken.
3.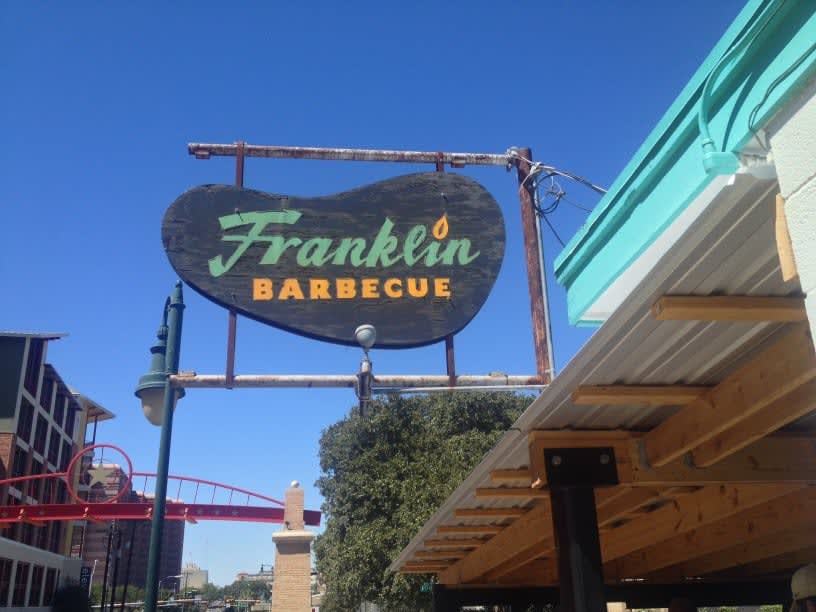 This place is an Austin staple, and one of the best-known BBQ restaurants in the country. You know you're going to experience something amazing when the owner is the first pitmaster to ever win the James Beard Award for best chef. Tip: if you want beef ribs go on Saturday.
4.

The Louie Mueller location in Taylor also got high marks from Southern Living with the respectable #3 ranking for the best BBQ joints in the south. It's one of the oldest bar-be-cue operations (established in 1949) but shows no signs of slowing down any time soon. If you prefer to patron family-owned businesses, you'll appreciate that the Muellers still run things to this day.

5.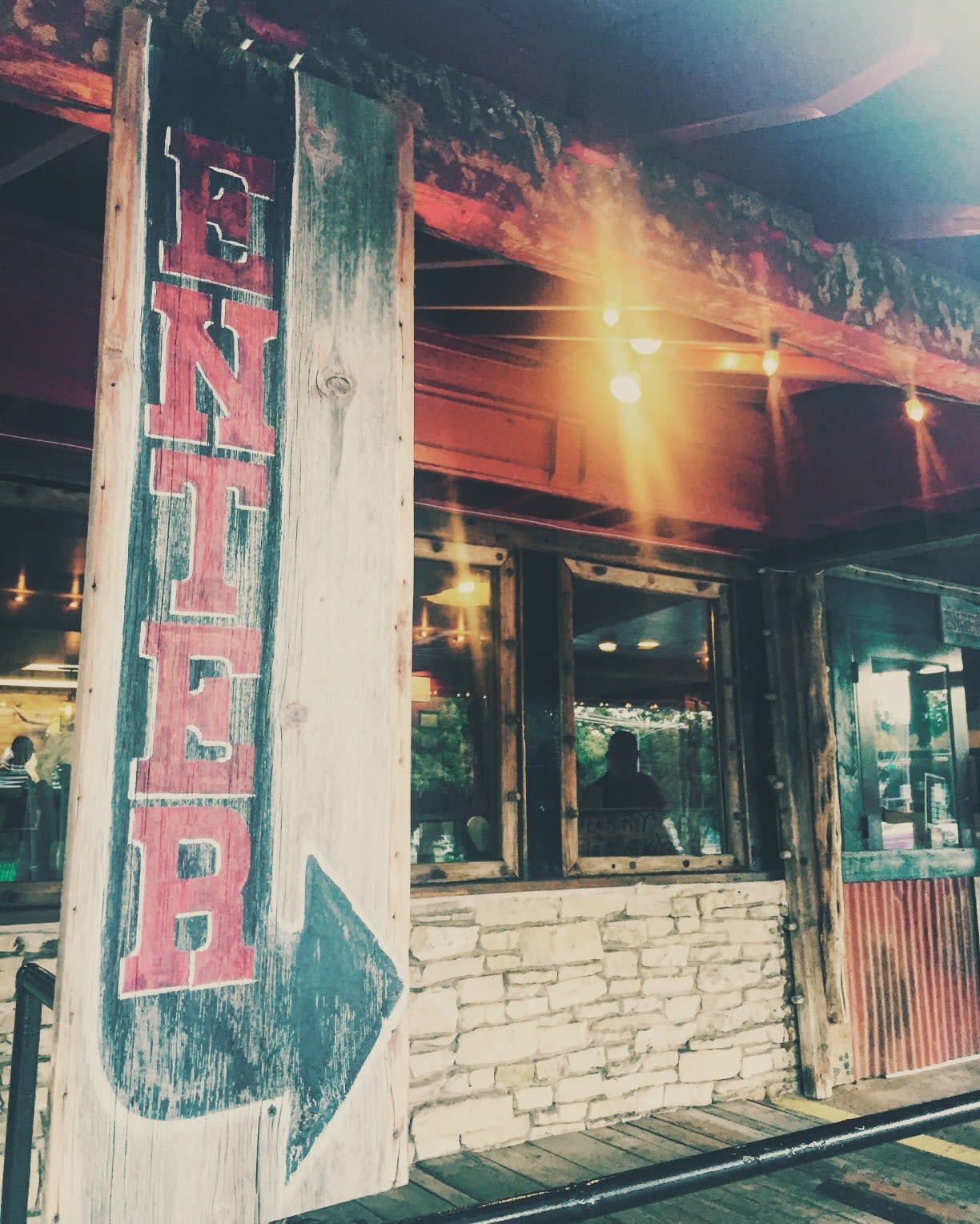 The original Black's opened in Lockhart in 1932, making it the oldest BBQ joint in the lone star state and a favorite of Texans and tourists alike. You don't have to drive all the way out of town for sausage and smoked turkey anymore though, Black's has opened a location in Austin right off Guad.
6.

The name may sound strange, but the bar-be-que is seriously good. It's another BBQ eatery in downtown Austin that stays busy. Micklethwait made Texas Monthly's Top 50 Barbecue Joints in Texas list a few years ago and still just as good today. Get there early because it's only open until the meat runs out.

7.

This is probably the best-known BBQ joint in Burnet. The Payne family has sausage and brisket perfected at their roadside restaurant. The owners used to be butchers so they know a good cut of meat when they see it.

8.

Two Bros. BBQ Market proves that San Antonio also has barbecue that can hang with the best in Central Texas. It's known for having a family-friendly "down home" feel and serving up barbecue-style comfort foods. A perfect example is the cheesy chop, a cup of mac and cheese with a heaping of chopped brisket.

9.

Texas Monthly included The Switch on its 2019 list of the Top 25 New Barbecue Joints in Texas, and we couldn't agree with them more. It's the second location for the team that created Stiles Switch, a wildly popular BBQ restaurant in Austin. Out in Dripping Springs, The Switch gives Texas BBQ a Cajun twist that's hard to resist.

10.

If you're the type that smothers meat in barbecue sauce this isn't the joint for you. Kreuz Market has become well-known for its incredible pork chop, offering no utensils and being a sauce-free BBQ restaurant. With meat this good there's no reason for sauce anyhow.

11.

It may sound sacrilege to say, but some of the best fried barbecue be found at Black Board Bar-B-Q in Boerne. Creativity is something this restaurant brings to the table. Try the Luckenbach Lollipops (fried quail).

12.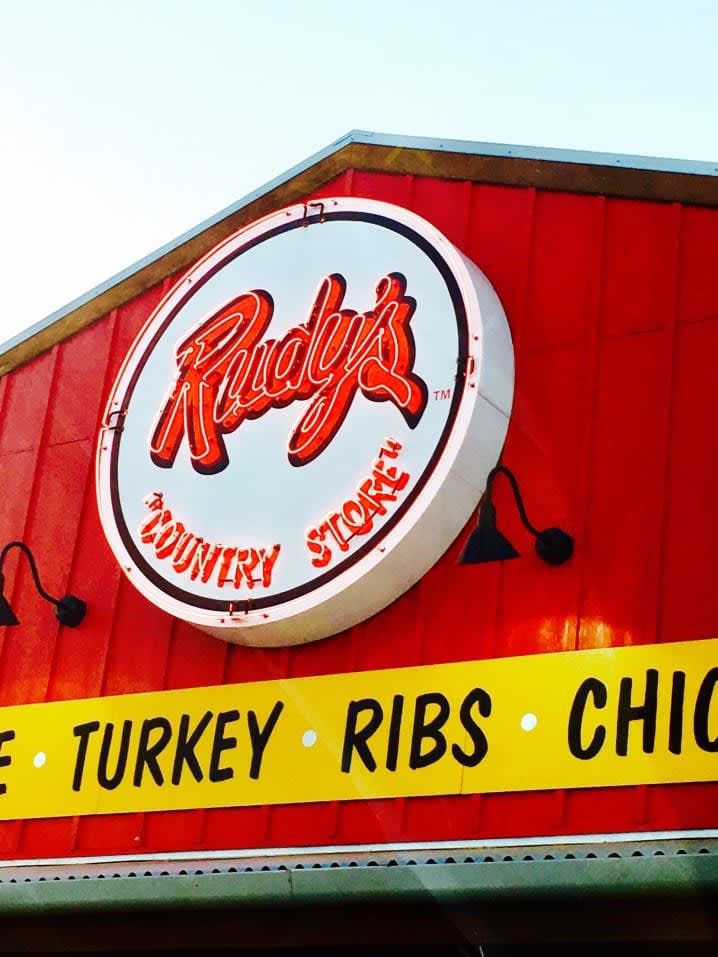 It might be a chain restaurant now, but Rudy's BBQ is a true Texas original. The atmosphere is relaxed and fun, plus it's one of the few places where you can order by pound and piece together a meal with a la carte sides. Don't forget to pick up a bottle of Rudy's award-winning sauce while you're there.