Throw Blankets: The Gift Everyone Will Love
A throw blanket may be the best gift no matter who the recipient is. It feels like a splurge, but in reality throw blankets are very useful. They can also be quite lovely to look at.
If you're stumped about what to get someone on your gift list here are a few reasons why a throw blanket is the perfect idea.
Extreme Comfort
There's nothing quite as comfortable as snuggling up on the couch with a cozy throw blanket. And who doesn't like extreme comfort? Not a single person is going to turn down a plush throw blanket on a cool winter evening.
One-Size-Fits-All
If you've ever tried to buy someone clothes or shoes you know how daunting it is to try to figure out what will fit. Too small and it's useless. Too large and there could be some awkwardness after the gift is opened. Throw blankets come in a variety of sizes, but generally speaking, they are one-size-fits-all.
Versatility
Few things in a home are as versatile as a throw blanket. It can keep you warm, serve as a comfy playmat, become part of the decor, cover a blemish on a piece of furniture – the list goes on.
Style and Function in One
Throw blankets aren't just a multi-purpose functional item. They are also an amazing way to add personal style to any room. Want to add a little pizazz to your couch? Drape a throw blanket over the backrest. Need to dress up your bedding without investing in a new comforter set. Add a folded throw blanket to the foot. Trying to add intrigue to a bare chair? Drape a throw blanket over the armrest.
A throw blanket adds more than a pop of color. It also adds texture, which is more important to interior design than most people realize. There are so many options out there, you're sure to find a throw blanket that fits a person's home decor style whether it's uber-modern or traditional rustic Texan.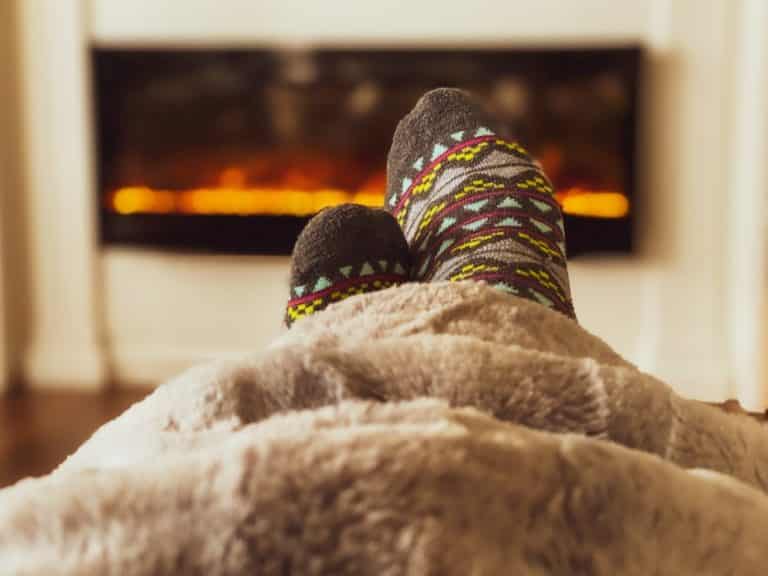 Picking the Perfect Throw Blanket
You can't go wrong with a throw blanket, but you can bring out your inner Santa by picking one that has the perfect look and feel.
Fabric Options
The first thing to decide on is the fabric. Throw blankets are made of just about every fabric imaginable. Popular choices include:
Faux fur
Wool
Wool blends
Knits
Cashmere
Velvet
Some fabrics are suitable for year-round use while others are better suited for the winter. It's something to keep in mind before deciding which fabric will work best.
Prints, Patterns, Solids and Embellishments
The selection of throw blankets is endless. After picking a fabric consider whether you want to find one that's a solid color or has a little bit more going on. Prints and patterns can really wow, but they can also be harder to incorporate with the rest of the decor. Herringbone and stripes are two classic patterns that never go out of style, which makes them a good alternative to solid colors.
If you're looking for a little more flair, pick a throw blanket with pompom embellishments. They are fun and add extra texture.
Where to Get a Throw Blanket
When you're shopping for a throw blanket it's tempting to hop on Amazon, but resist that urge. A throw blanket can be a unique gift when it's not a generic, mass-produced product. Plus, supporting local businesses is always a good thing.
Here in Austin, local retailers like and carry a fantastic selection of high-end throws.
If you want a throw blanket that's still made the way they did it 150 years ago is the place to shop. They aren't local to Austin, but this small Minnesota company is dedicated to creating high-quality throws and blankets that last for years. The company also has a great heritage and history that make their throws an instant heirloom.