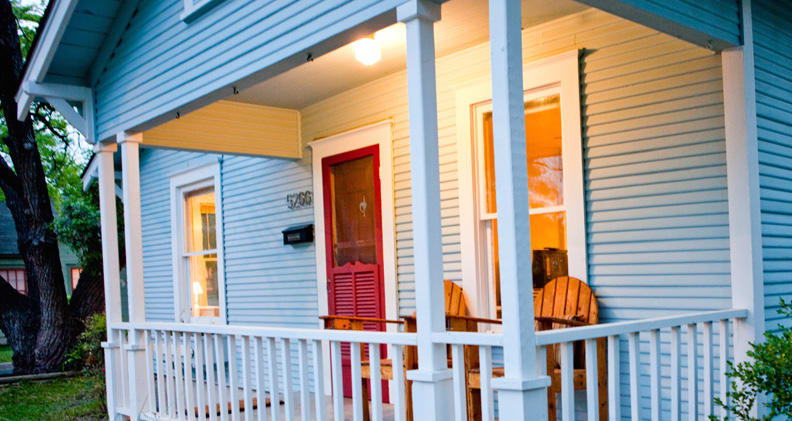 Are the Austin home sales prices going that far off the charts?
"Our offer got beat out."
"There were 20 offers within 24 hours."
"Homes are going for 25% over list price!"
The stories told and retold about Austin's strong sellers real estate market go on and on…but, come on, really? Are buyers really paying that?
The truth is sometimes, but rarely.
Here we take a look at asking prices vs. closed Austin home sales prices by zip code and price range for the first half of 2016. Find your zip code and price range below.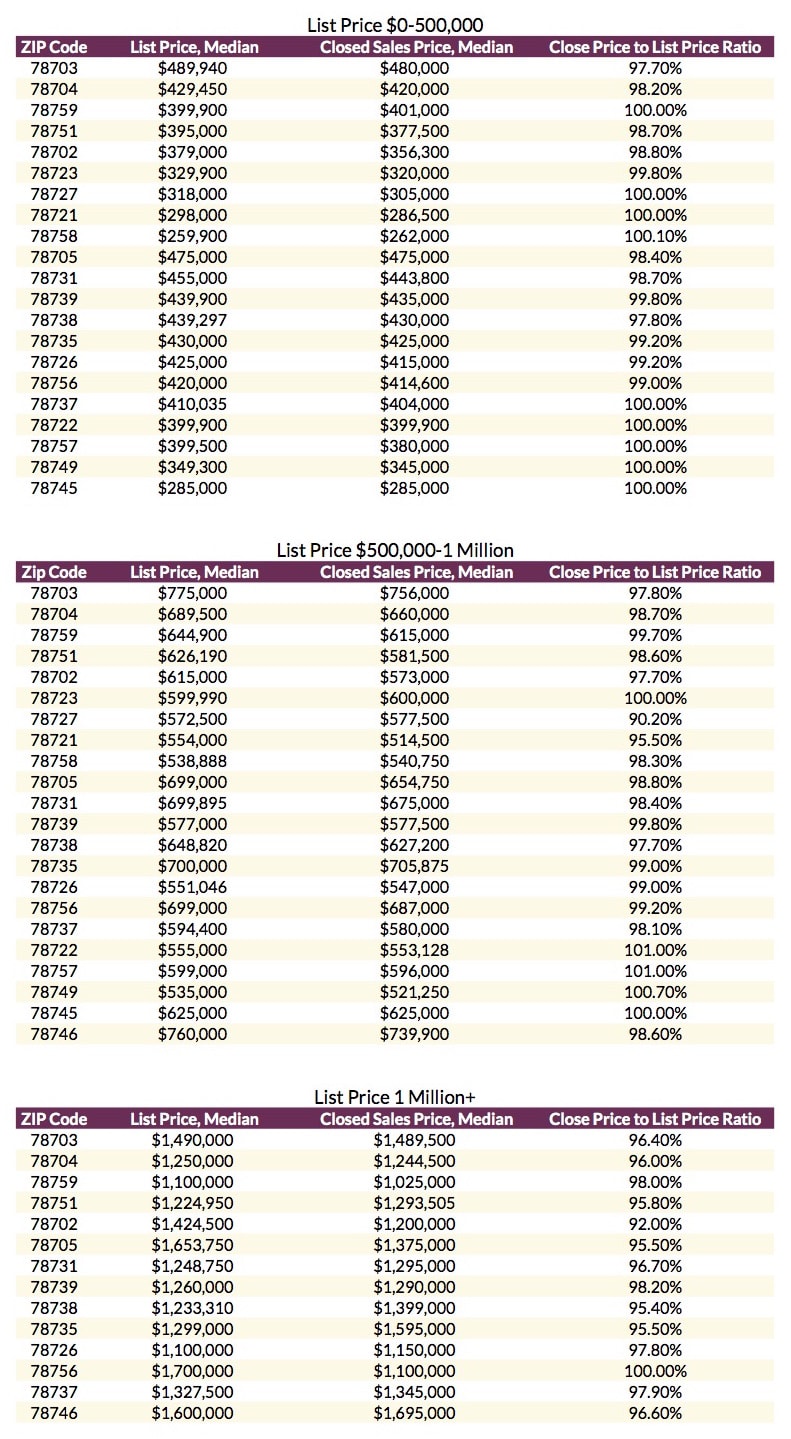 Data Source: Austin Board of Realtors
In Millwood, located in zip code 78727, one of Austin's most sought after neighborhoods for first time home buyers, on average, the closed homes sales price is just 100% of list price… NOT 110% or even 105% as some might guess based on the number of offers a home in this neighborhood usually receives within days of being listed on market.
Trusted Austin Realtor and SEED Owner/Broker, Tammy Young, explains "Homes often go under contract in a multiple offer situation for 5-10% over asking price. However, what a lot of folks don't realize, the standard TREC sales contract has a built in contingency clause that requires the bank appraisal meet the lender's criteria – which is often full contract price. When the home doesn't appraise for full contract price, the seller is often more negotiable on the sales price because they don't want to loose the buyer at that stage in the game. That's why the final closed sales price on a home that received 5 or 6 offers is often just at asking price." She goes on to advise that, "A savvy seller today who is in a multiple offer situation will ask that the buyer waive the appraisal contingency altogether."
Homes priced $1M or higher appear to have the most negotiating room in their asking price, especially in zip code 78702 where median home price is in the $400s. Same goes for homes priced over $500,000 in far East Austin zip code 78721, a neighborhood where most homes are still under $300,000, yet developers are beginning to offer more new construction and luxury options in the $500k+ price range.
Don't see your Austin zip code listed above? Contact a SEED agent today to get the latest sales data on your neighborhood.