Spring is the time for new beginnings in nature… and around your house! Since you've already and learned how to live in a , now is the time to focus on those things that we should – but don't always – do every 4-6 months. Now that you've adjusted to daylight savings, take the next several weekends (trust us, don't try to do it all at once) to settle into the season. Complete these ten tasks, from the (somewhat) obvious to the more obscure, and by May you'll be ready for a .​​​​​​​​​​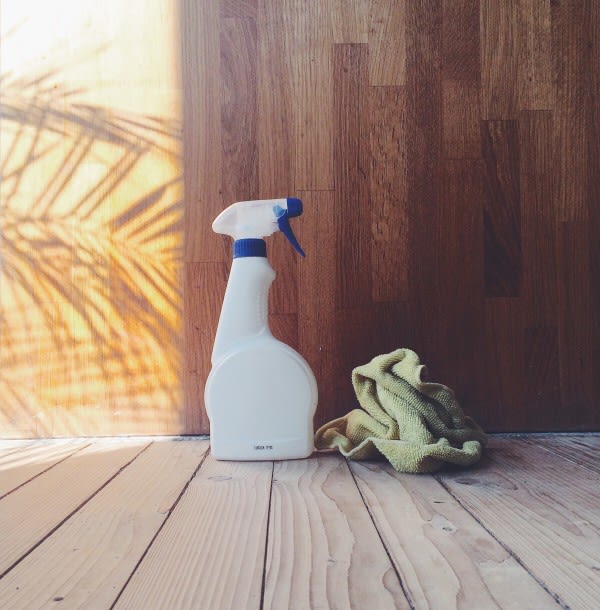 ​​​​​​​​​​​​​​Safety first: Change the batteries in all the smoke detectors throughout your home. This should be done twice a year, so we like to do it with the change of seasons on the vernal and autumnal equinoxes!
Launder curtains: Many curtains and draperies are machine washable, so check the labels and dry clean any fabric shades you have in the home. If you have metal or vinyl blinds, wipe them down with warm water mixed with a mild dishwashing soap; use a damp cloth on wood blinds. Call your friends and invite them over to enjoy your dust-free .
Rotate mattresses: Just like your tires, that mattress needs to be rotated (and flipped, if two-sided) to ensure even wear. This is a two-person job, so grab a good friend or family member and get ready for some heavy lifting. Go ahead and give your mattresses a quick vacuum while you're at it.
Empty and clean the kitchen cabinets: A simple Swiffer Duster won't do here; take everything out, wipe down drawers and cabinets and return everything neatly (neat being the key).
Reseal grout lines: It makes a difference in the long haul since grout is porous and stains easily. We recommend using a foam brush to apply grout sealer… And if you actually do this, we'll let you off the hook and say once a year is enough.
Descale the coffee maker: Have you tried this? It's a game changer if you've gotten to the point where your morning (or afternoon) pick-me-up has turned bland and tastes like it came from a 1950s diner.
Clean the oven: Thank goodness most are of the "self-cleaning" variety these days. But be warned, it may smell like burnt pie crust in your house for a while.
Vacuum the refrigerator condenser coil: Yep. That's a real thing.
Shampoo all rugs and carpets: Be sure to leave the antiques and rugs without waterproof backings to the professionals. You don't want to ruin .
Wipe down all walls: It may be time-consuming, but the good news is that when you're finished you might realize you don't need a fresh coat of paint on your walls after all!
After completing these tasks, what happens if you decide you'd like a new home to clean? Well, your SEED agents can help with that! Give us a call at 512.368.9990.