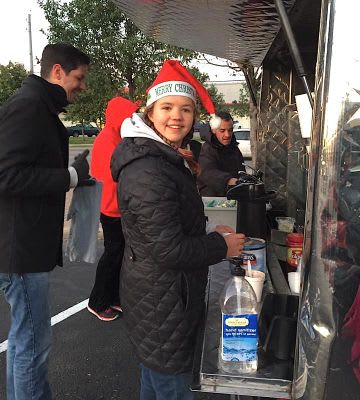 Everyone from social scientists to Oprah say that one of the best antidotes to holiday stress is to take a break from the shopping and traffic to do a good deed for someone else. Here are a few Austin organization we love for this season to give back to; from meal delivery to mentoring a child, they offer fun ways to lend a hand during this time of year when we all could give a little extra love.
Meals on Wheels has been bringing meals to the elderly and handicapped since the 1950s. Volunteers pick-up hot, nutritious meals during lunchtime Monday – Friday and hand-deliver them directly to people's homes; it is a wonderful feeling to give someone who needs it a healthy meal. The organization is so successful it has grown into other services; Handy Wheelsprovides minor, safety-related home repairs and Groceries to Go helps clients with grocery shopping.
Serving hot cocoa from a Mobile Loaves and Fishes truck
The Seedling Mentor Program for Children of Incarcerated Parents supports children whose parents are in jail. This is a hard situation, and sometimes a positive relationship with a mentor can help a child stay in school and out of trouble. And the mentor relationship is fun! You visit the child at school for 30-45 minutes during his lunch break and can do simple activities like color, read, play a game, or just talking about mutual interests or solving problems. Just be there and be yourself, and listen without judgment.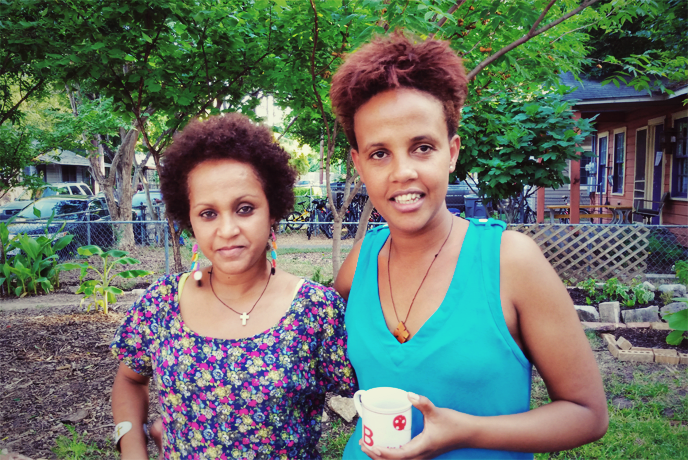 Casa Marianella refugees, courtesy of Casa Marianella
Casa Marianella is an emergency homeless shelter in east Austin that serves recently-arrived immigrants from around the world. Casa also offers legal and medical help, food, clothing, English classes, and other resources. They have a special house called Posada Esperanza that is for women and their children. You can help out cooking meals, teaching English, helping children with homework, repairing bikes…there are many things to do! The ; they can help you find an opportunity that works for you.
You can help deliver food, clothing and hygiene products to the homeless throughout Austin on a Mobile Loaves and Fishes truck. Based out of several churches in town, this program gives a little boost to people who are surviving on the street. They have also begun a wonderful 27-acre planned neighborhood called ; it provides affordable, permanent housing and a supportive community for the disabled and homeless in Central Texas.
There are many volunteer positions at the People's Community Clinic, one of Central Texas's number one health clinics for underserved workers and their families. You can help set up the Happy Kitchen, a nutrition-based cooking class. If you speak both Spanish and English, you can interpret between those two languages for the health care staff. They also need help with breastfeeding counselors and reading to children in the waiting room.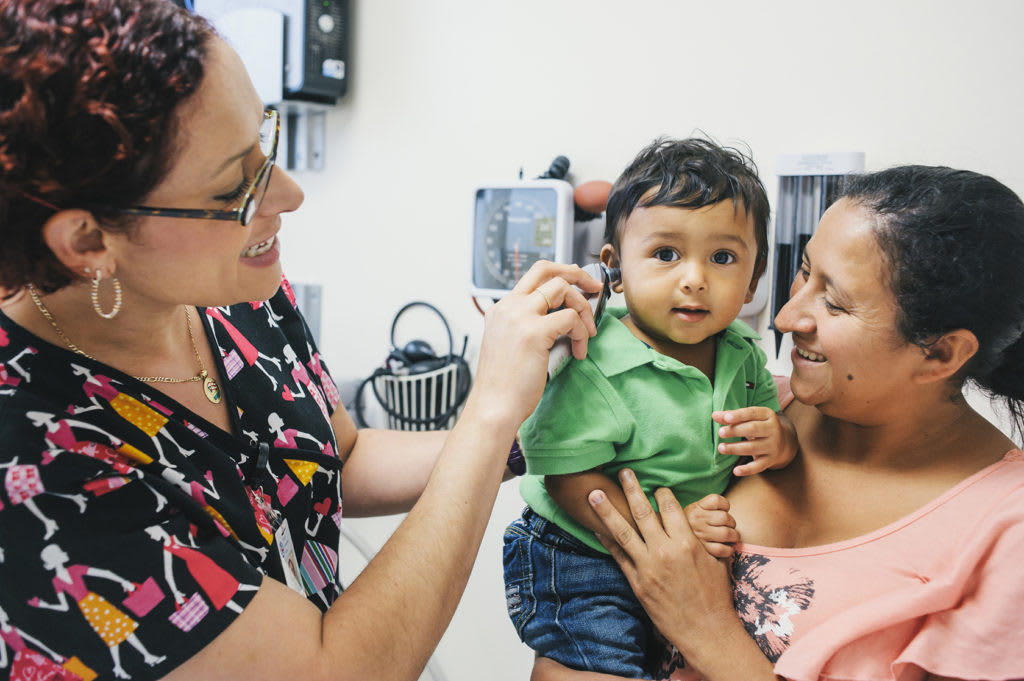 courtesy of People's Community Clinic