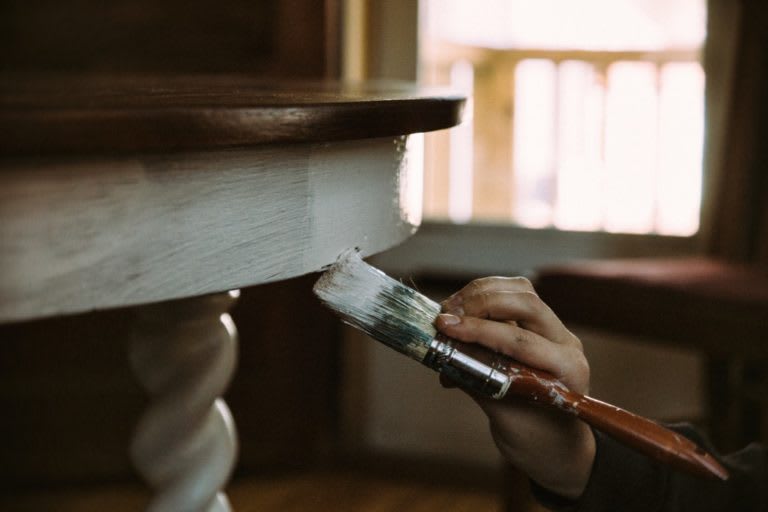 ​​​​​​​

They make it look so easy on all the shows—tile your bathroom over the weekend; build a shed in your backyard; hang drywall in the basement. If you've ever watched these shows and are left feeling like the least handy person in the world, then this article is for you. Continue reading to assess your own skill set on our (not too scientific) scale of which projects to give it a go and which to leave to the pros.
Beginner
-Paint an old hand-me-down side table a bright, new color. Even the least handy among us generally feel somewhat comfortable around a paintbrush. If you don't have the patience to mess with sanding and priming, then look into chalk paint (SEED tip: we love Annie Sloan). This super-matte paint makes sanding and priming virtually obsolete—just make sure you seal your final project with wax to avoid marks and scratches.
-Build your own IKEA dresser. Warning: it may cause the dissolution of a close relationship, but completing just one IKEA project can make you feel like you are ready to build that shed in the backyard.

Avoid this common mistake: jumping into furniture assembly without counting all—and we mean all—of your hardware and reading through the directions first.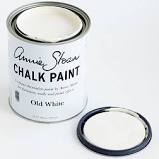 ​​​​​​​

Intermediate
– Install bead-board in your bathroom for quick and easy facelift. If you're comfortable with a measuring tape, a level and a saw—the "power tool" kind, not the "back-and-forth" kind—for cutting holes around outlets, then this is just the weekend project for you. For a bit of instruction, check out this step-by-step guide from Better Homes & Gardens.
– Replace a light fixture. It's an easy way to change the look of your kitchen or dining room in less than an hour. Just be sure you turn off the power at the breaker box before you connect the wires (SEED tip: hanging a light fixture can be quite the shoulder workout, so skip the weights at the gym that morning).

Avoid this common mistake: starting a project without the correct supplies. Gather everything before you begin so you won't have to stop mid-project for a Home Depot run.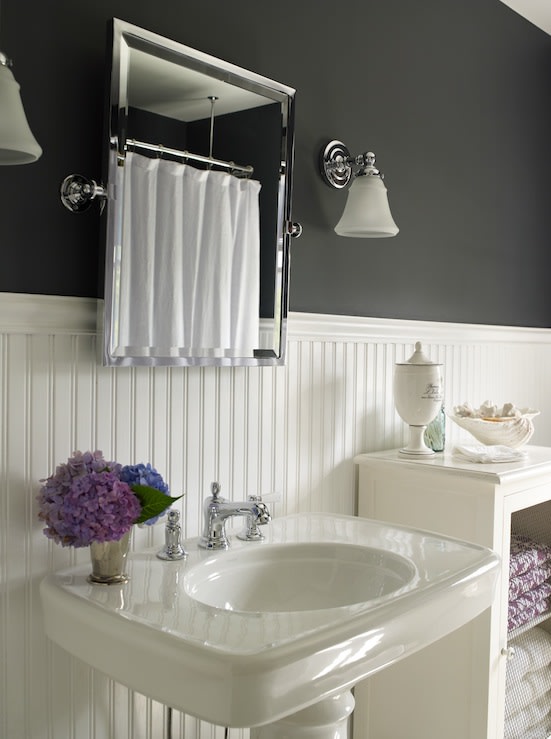 ​​​​​​​

Advanced
– Install carpeting. If you like wrapping gifts and you're handy, this might be the perfect weekend task for you. Carpeting is simply a matter of rolling, measuring, cutting and sticking one thing to the other—just like wrapping apresent…but with slightly greater long-term value.
– Insulate the attic and walls. While your friends and family may not be able to see the fruits of your labor on this one, your energy bill will thank you.
Avoid this common mistake: skimping on materials. Your new carpet installation won't be quite as impressive if parts of the floor are left bare.
Better leave it to the experts
– Hang wallpaper. Unless you're super-meticulous with a razor blade, extremely precise and a math whiz, better leave the wallpaper to the pros. With language that includes repeats, half-drops and double rolls, just figuring out how much wallpaper you need to cover a wall before you even begin could take an entire day for the novice DIY-er.
– Remove popcorn texture from the ceiling. It's messy, it's dusty, and chances are you could end up with a ceiling that still isn't smooth after hours (and hours!) of hard work.
Avoid this common mistake: Biting off more than you can chew. In the end, a DIY job gone wrong will cost you more than if you had called the experts in the first place. Whatever your level of DIY prowess, most new homeowners like to take on a project or two to make a space feel like their own. If you're ready to put your DIY skills to the test in a new place, contact your SEED agent today. We are your local Austin experts.