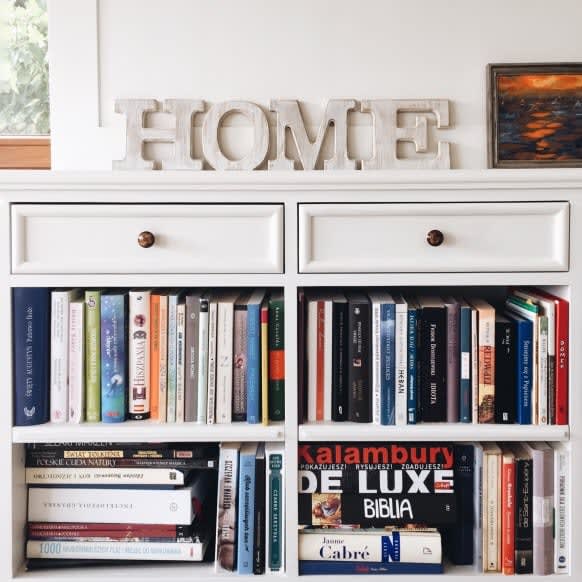 ​​​​​​​
Marie Kando had everyone talking about de-cluttering and purging when she published her book in 2014 and again last year with her Netflix reality show. But what if we aren't quite in that place yet? We're ready to tidy up, but we aren't ready to thank our handbag at the end of the day once it has served its purpose (if you haven't read it, it's in the book). At SEED we think we've found a happy medium between tidying and storing. Read below for some ideas on how and where to store life's stuff. Because sometimes you really do need to access that...
– Kid Stuff
Start with the kid stuff, because arguably it's the easiest to deal with—just make sure the little ones aren't around when it's time to get to work. They become surprisingly attached to birthday party trinkets they haven't seen in months. So let's start there. . .
– Birthday party goody bag "stuff" — After the sugar rush has worn off, your child probably isn't going to think too much about that emoji pencil. A great way to part with these items—without resorting to landfill—is checking with your child's teachers to see if there's some sort of treasure/reward system in their classrooms. Chances are they use little trinkets every now and again as rewards, so conceal these items in a brown paper bag and discretely hand them off to the teacher. Then when your child pulls that emoji pencil from the treasure box, it's a double win.
– Legos: This is a tricky one because 1) Legos are expensive; 2) Legos are excellent for building hand-eye coordination and keeping children busy for hours and 3) Legos take up a lot of unnecessary space. A super-cute way to store Legos that is pleasing to both parent and child is to divide them up by color and store them in clear glass jars along the top of a bookshelf. Depending on the size of your child's collection, you could even use mason jars for storage. If you're dealing with something bigger, we like these from World Market. If sorting by color feels too OCD for you, then check out these as an alternative.
– Trophies, ribbons, medals, oh my! If your child participates in even one sport, chances are these things rack up season after season (double that for more than one sport, and double it again for more than one child). However, the facts are simple here. Your child is really excited about the most recent trophy/medal/ribbon they just "won" and less excited about that one from three years ago, which honestly is starting to fall apart at this point. As the awards rack up, have a conversation with your child and see if it might be a good idea to start weeding out some of the older ones. Chances are they will be fine with it if you catch them on a good day when they have just returned home with a new trophy. You could also make a point to dedicate one shelf—and no more!—per kid to these items to help the weeding process along on its own.
– Toys, toys and more toys: After cursing the in-laws who just bought another big, plastic toy with lights and sounds and batteries, take a thoughtful approach to storing these eyesores in style. has an amazing selection of functional, stylish storage solutions for kids of all ages. We especially love that doesn't look like a "toy box." Another great source for storage that grows as your children do is or Teen. (There's even a version when it's time to send them off to college). The collection from stylists Emily Current and Merritt Elliott has some of the cutest storage options we've seen. We especially love the for the younger ones.
– Halloween Costumes: This is another tricky one because what are the odds that your child will want to wear the same Halloween costume twice (or the odds that a younger sibling will want to wear the older sibling's hand-me-down)? So what to do? The simple answer is to get rid of them and move on. If you can do that, a great place to take your used costumes is (if they are in good shape). SparkleKids is also a great source to find costumes, by the way. However, if you're a DIY-er, it may be difficult to part with that one-of-a-kind piece that took you three Saturdays and several headaches to construct. Or maybe you just really like costumes and find more than one occasion per year when they come in handy. If that's the case, hang the costumes neatly, dedicate no more than two feet of hanging space in a hall closet, and push them all the way to the back. If you find that they hang there for a year or more without being used, it may be time to revisit the "just get rid of them" option.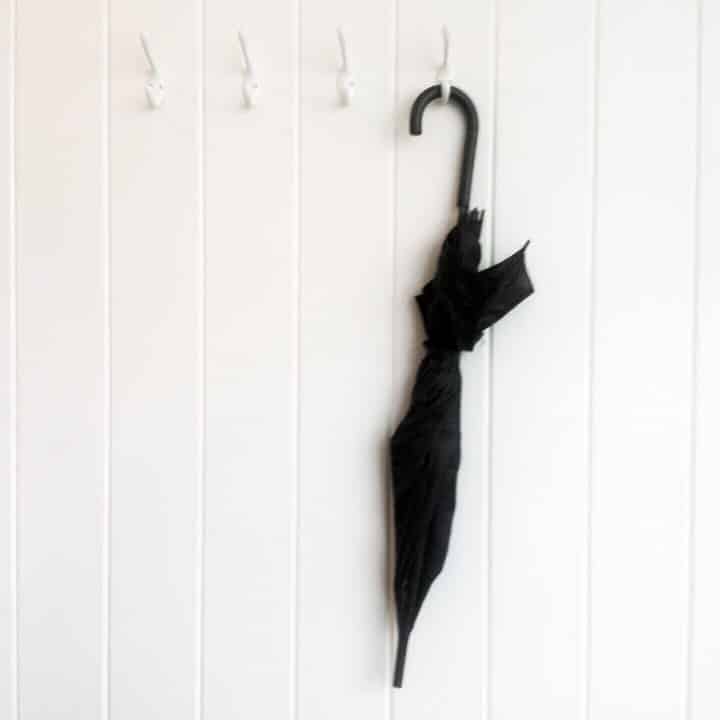 ​​​​​​​
Grown-Up Stuff
As adults we need more stuff than kids, right? If you need tips on cutting back in general, check our article about small space living . If you're ready to move on to the next step to manage storage issues with the things you have, read on.
– Power cords: Oh technology! It makes our lives so simple yet so cluttered at times. Take the dreaded power cords, for example. What is one to do with these necessary yet clutter-prone objects? At SEED, we like simple bamboo storage boxes, like the ones you can find from Target, for little clutter-makers. The possibilities are endless with how you choose to store objects once they are corralled in their bamboo boxes—on a bookshelf, tucked away in a desk drawer or a bedroom dresser. Just keep similar things in one box, and consider yourself junk-free. You can also use the bamboo box trick for small kitchen appliances and gadgets that are rarely used. The smaller ones fit right inside a kitchen drawer and keep the zester and peeler in place.
– The Pots and Pans Cabinet: The easiest way to keep it neat and tidy is to stack smaller pots into larger ones and keep all the lids in their own, separate drawer. This might seem tedious when it's your turn to clean up after dinner, but it will save time and energy in the long run.
– Spices: Whatever you do, do not keep them by the range. Again, this may seem tedious mid food-prep, but temperature extremes are not good for spices (or oils either). Keep them together on a shelf inside your pantry—away from the range and microwave, etc.—and bring them out only when it's time to cook.
– Work laptop on the weekend: When it's not in use, put it away. A great place for laptops and other electronics that you don't use on a daily basis (like that fancy camera) is a dedicated shelf in your master closet for "all things electronic." That way you know where they are when you need them, but they aren't taking up space — on the kitchen counter for example, when you don't.
– Throw blankets: Whether it's for the living room, bedroom or den, we recommend storing all throw blankets in one central place. Ideally, this place is a storage bench at the foot of your bed in the master bedroom. Even the tidiest of us can lose their minds after folding throw blankets for the fifteenth time in one day, so have a place where they are easy to find yet out of the way.
– Baseball caps: You can only wear one at a time, yet they have an uncanny ability to accumulate. To keep caps from becoming a "display" item in your home (trust us: no one is as excited about your collection as you are), find a simple canvas or felt storage bin in your favorite color, plop it on a shelf in your closet, and reach in for a hat on bad hair days. We like this one from .
– Shoes (this goes for kids, too) and boots: If you have a mudroom, then you are both lucky and ready to take your storage solutions to the next level. A mudroom cubby is the perfect place for shoes (and especially boots after a heavy Austin rain). Just remember to do a mudroom "sweep" every couple of days to re-locate shoes that have been left behind to their appropriate closets. If you don't have a mudroom, SEED recommends creating an entryway—no matter how small—right inside the front door of your home. This spot can include a bench for sitting and removing shoes, and we love this from Smith & Hawken for a convenient, stylish place to rest your boots.
Stuff you need... just not at this moment
And then there's the miscellaneous that we don't always need but sometimes need and what to do with that [fill in the blank].
– Pet supplies: Laundry rooms (even if it's just a "closet") and utility spaces are natural fits for all things pet. You can keep their food, leashes, toys, bowls when they aren't being used, etc. on a simple wire shelf above the washer and dryer. Canvas boxes (similar to where you're keeping those baseball hats) are a good catchall for these things. Pet grooming supplies can also be kept on the shelf in a portable storage caddy of their own.
– Wrapping paper: If you have a "gift closet" in your home, then you're one step ahead of us and know exactly where the wrapping paper goes. If not, then a good place to start is the same place you keep your Christmas and other holiday decorations. Wrapping paper is most often used around the holidays, so it's a natural fit. If, however, fetching your holiday decorations involves a trip to the attic or re-arranging the garage, then perhaps there's a better option for wrapping paper. A long shelf in a dining room credenza is a great option, for example. Just give ribbons and bows and gift tags their own little space—not mixed in with silverware and the like—to keep things organized.
– Umbrella: It makes sense to keep this close to the front door. If your kitchen is open and in the front of the house, a drawer there will suffice for storage. Otherwise, tuck it away in a drawer in a living room side table or in a media cabinet. While we don't recommend putting a wet umbrella near any electronics, we do think keeping it close to your main exit will save you time before dashing out in an Austin downpour.
– Toilet paper reserves: The most logical place to keep your toilet paper is in the bathroom. If you don't have a cabinet under the sink or linen closet to do the trick, then just pile up extra rolls in a cute basket that you can place under a pedestal sink. It seems funny when people try to "hide" their toilet paper. For one, it's a necessity; and two, guests will be able to find it if/when it runs out on their clock. We like the small from CB2 or this from H&M that would fit on the back of the toilet.
– Reusable bags: Exactly how reusable are reusable bags if we forget to bring them along on shopping outings? First and foremost, we recommend that you have two sets of 4-5 reusable bags. One is always in the car and the other is tucked away in your pantry. When you use one set of bags to bring home the groceries or other shopping goodies, promptly replace your car stash with the other set—before you get sidetracked and unload everything. It may take an extra 30 seconds to a minute out of your day, but you won't find yourself purchasing more reusable bags on your next trip to the store.
Have you had enough? Are all your storage woes solved? If not, and you think the answer could lie in finding a bigger space to keep track of your things in the first place, then contact today. We're your real estate experts (in addition to all the storage talk).