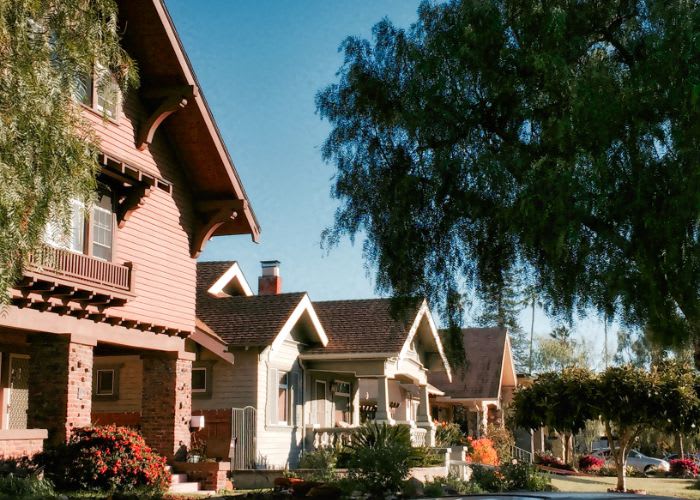 Ok, so you've figured out the Austin neighborhood that's perfect for you. The next hurdle to jump on your house hunt is deciding what style of home suits your needs and preferences. If you have trouble remembering the difference between contemporary and colonial, modern and mid-century, refer to SEED's guide to housing styles, below, for a quick breakdown on some of the most popular home types in and around Austin. We've also included a "personality match" for each style, so you can find the perfect place.
Types of Houses:
The Craftsman Bungalow
Space in generally limited in these homes (around 1200 square feet), but bonus features often include a wide front porch, open floor plans and historic charm—exposed beams, built-ins and custom woodwork.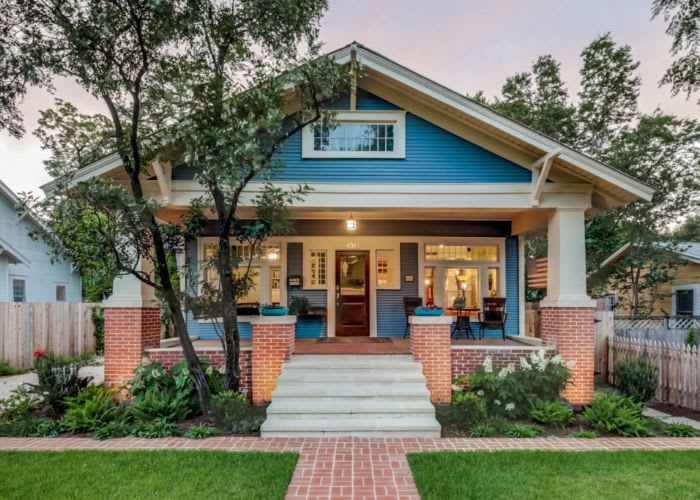 SEED Sold Property: Historic Hyde Park Craftsman on Ave H
You might be a craftsman if…you're drawn to the character of one of Austin's original home styles, and you aren't too particular about closet size (often small) and sharing a bathroom (un-renovated homes customarily have just one).
The Modern Home
Although the terms "modern" and "contemporary" are sometimes used interchangeably when referring to decorating style, architecturally there is a difference. Modern refers to the architectural movement of the early to mid-20th-century when modern building materials, such as iron, steel and sheet glass, were dominant architectural features. Think of a classic Frank Lloyd Wright home where "form follows function" and the indoors and outdoors are connected.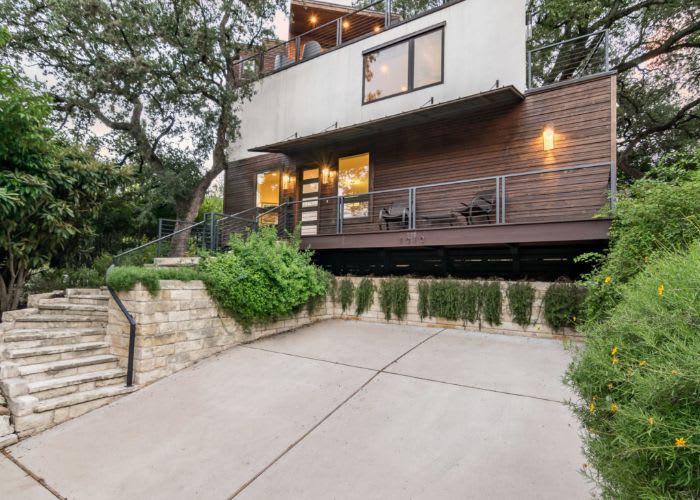 SEED Sold Property: Modern Home in Travis Heights with Contemporary Floor Plan
You might be a modernist if…you're a lover of architecture and simple, clean lines. Modern homes offer expansive glass windows that showcase surrounding nature, so views to the outside are just as stunning as the architecture inside.
The Contemporary
Contemporary homes have built upon the modern aesthetic—like an indoor/outdoor connection and feeling of spaciousness—but eliminated some of the negative characteristics associated with modern architecture, which is sometimes criticized for being too "cold" and unwelcoming. An open floor plan, high ceilings, concrete floors and eco-minded design are hallmarks of the contemporary Austin home.
SEED Sold Property: Contemporary Home in South Austin
You might be a contemporary if…you love the idea of being surrounded by light and nature and you are mindful of the environment. Highly efficient HVAC and other systems in contemporary homes leave a smaller footprint on the planet.
The Colonial
One of the most common house styles in America, Colonials are two or three stories and most easily recognized by their exterior symmetry. Inside you will find separate but spacious living—often with a "formal" and "informal" option—and dining areas. Bedrooms are typically laid out on the second floor while entertaining takes place on the first.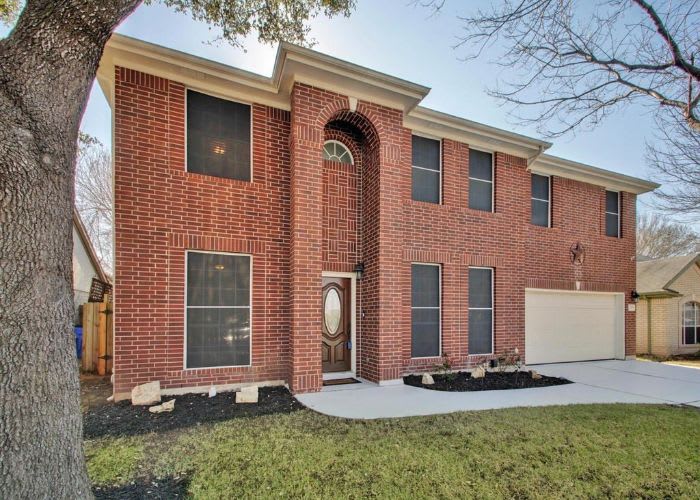 SEED Sold Property: Colonial 4 Bedroom Home in Pfulgerville
You might be a colonial if…you're drawn to the idea of a traditional, grand home. Think of the parents' home in the movie Father of the Bride—a big, white house with a front door flanked by evenly placed windows and a manicured walkway leading up to the picturesque entrance.
The Ranch
Inspired by true Western ranches, the ranch style home is characterized by a long single story, often laid out in an L- or U-shape that places emphasis on the back yard rather than a front porch.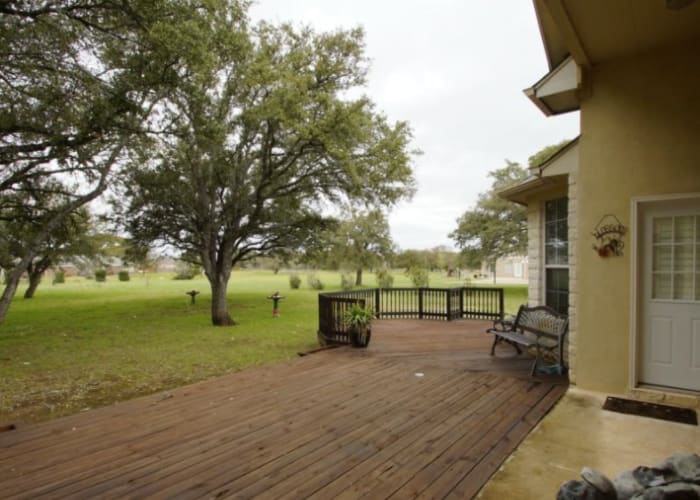 SEED Sold Property: Porch And Large Yard at a Buda Ranch Home
You might be a rancher if…you like a home that's all one story and enjoy a laid-back lifestyle. Ranch homes commonly have sliding glass doors that connect the kitchen or dining area to the backyard, which begs for an outdoor barbecue or pool area.
The Tiny Home
The typical tiny home is between 100 – 400 square feet on wheels or a foundation. More of a social movement than a building phenomenon, a tiny house provides all the basic amenities you need for living (cooking, bathing and sleeping areas) with a, well, tiny footprint.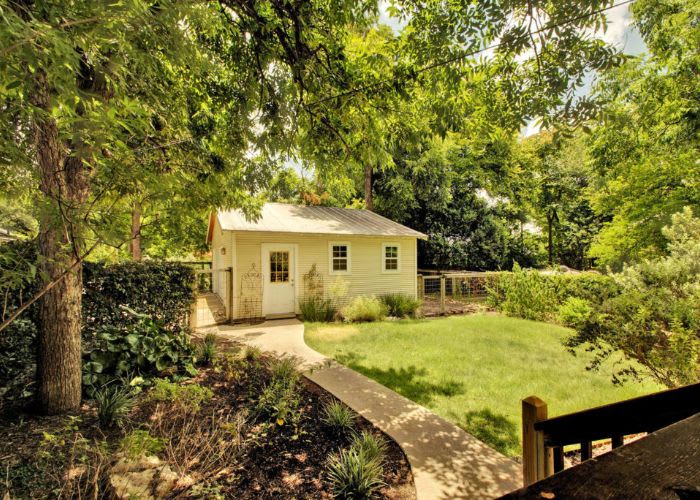 SEED Sold Property: Tiny Home in the Backyard of a Hyde Park Craftsman House
You might be a tiny if…you want to significantly downsize the space in which you are living for environmental reasons, financial concerns or the desire for more time and freedom.
Which one of these housing styles do you see yourself in? Contact a SEED ​​​​​​​agent to find the right house in the right neighborhood—we are your Austin experts!