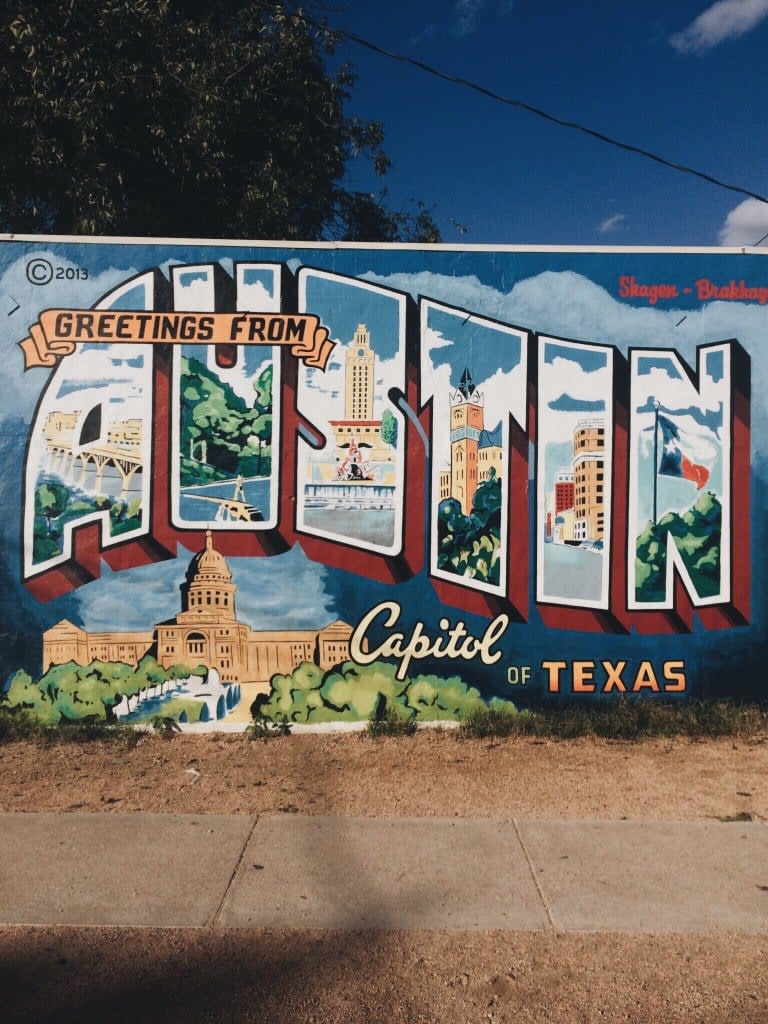 Austin Just Keeps Growing
This October, ATX got a double-digit increase in home sales. This percentage increase created a new record despite inventory of single-family homes at an all-time October low. The 14.5% increase year over year totals to 835 home sales, marking more homes sold than any October on record.
We're still averaging around 100 people moving to ATX every single day, so housing demand still far outweighs the number of available homes, especially in the center of the city. In the last 7 years, the median price of a detached single-family home in the city's urban core increased 67%—from $301,900 to $505,000. What's on everyone's mind right now is the affordability crisis and how we can ensure sustainable growth moving forward.
It's not just Austin however, according to the October housing market report, home sales are growing across the central Texas region as a whole.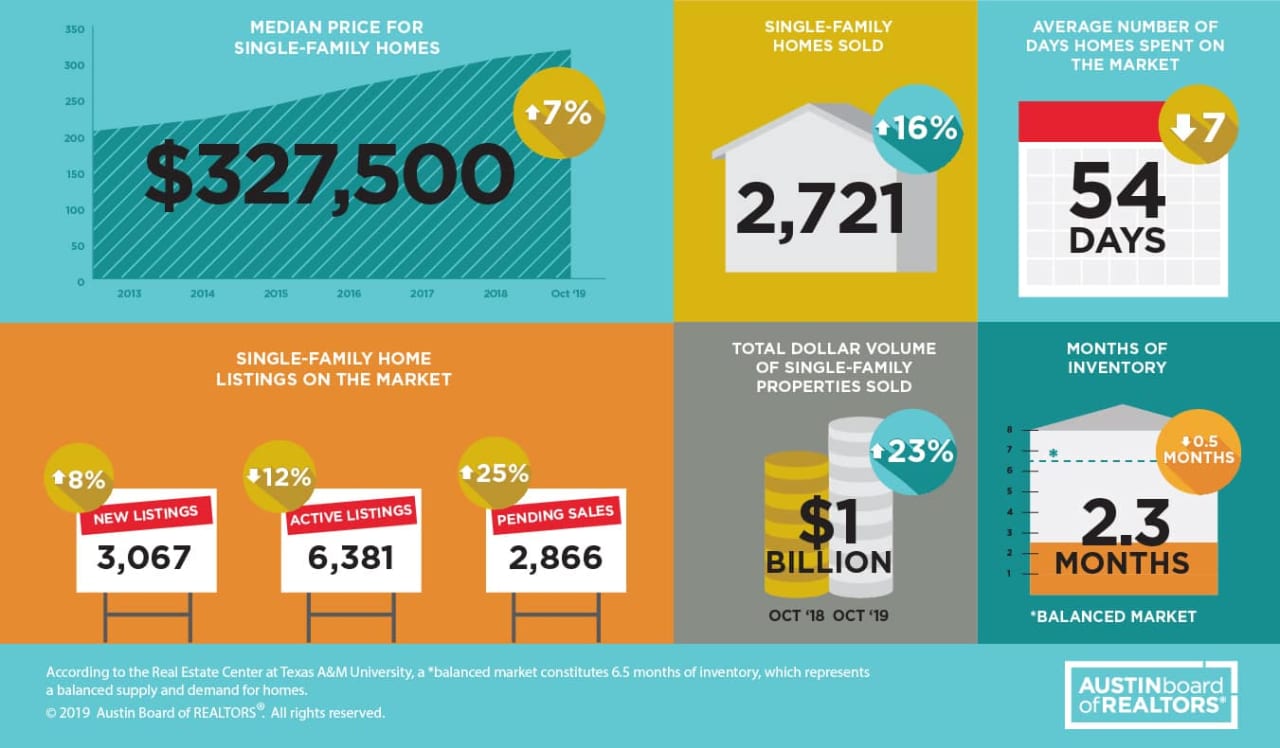 October 2019 Single-Family Home Stats to Know
Here's a look at the October 2019 Austin-Area stats from the Austin Board of Realtors (ABoR) Central Texas Housing Market Report:
Median single-family home price increased 7% y-o-y to $327,500.
Median single-family home price in the City of Austin rose 8% y-o-y to $405,000.
A total of 2,721 homes were sold, a y-o-y increase of 16%.
Total sales volume went up 23% y-o-y to $1 billion.
Months of inventory decreased 0.5 months to end October at 2.3 months.
Pending sales increased by an astounding 25% y-o-y to end the month at 2,866.
The City of Austin
In the city of Austin proper, the median price for a single-family home increased 8.9% to $405,000—the highest median price for any October on record.
The city's escalating demand and record-breaking median home price resulted in a 21.4% increase in sales dollar volume, raising October's total to $407,873,084. During the same period, new listings decreased 5% to 840 listings; active listings decreased 25.1% to 1,229 listings; however, pending sales increased 8.4% to 745 pending sales. Housing inventory decreased 0.6 months year over year to 1.5 months of inventory.
Travis County
At the county level, single-family home sales jumped by 20.8% to 1,403 sales and sales dollar volume skyrocketed by 27.8% to $667,953,401. The median price for single-family homes rose 9.1% year over year to $385,000. During the same period, new listings increased 4.7% to 1,473 listings, while active listings decreased 16.6% to 2,743 listings. However, pending sales increased 18.9% to 1,325 pending sales. Monthly housing inventory decreased 0.5 months year over year to 2.1 months of inventory.