SEED Property Group, boutique Austin broker, takes a look at Austin's latest real estate stats as reported earlier this month by the Austin Board of Realtors.
For the 3rd straight month, single-family home sales declined throughout the City of Austin year over year, while home sales across the entire Austin area increased for the 9th straight month. City of Austin single-family home sales declined 4.5 percent year-over-year in September 2016 to 746 home sales. Sales across the Austin-Round Rock MSA increased 1.3 percent year-over-year to 2,576 home sales. Across the Central Texas region, single-family home sales were up 6.1 percent from September 2016.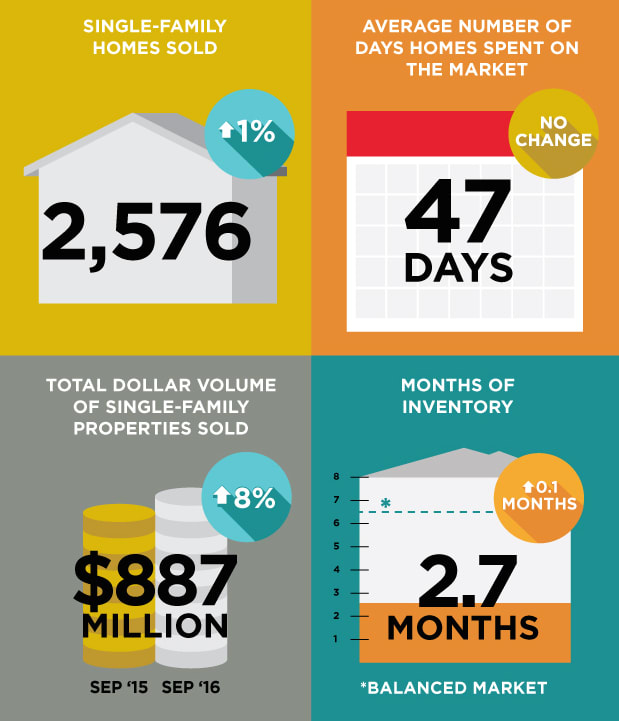 According to ABOR's September 2016 Central Texas Housing Market Report, as more and more homebuyers look outside of Austin's city limits to find homes in their price ranges, our region's infrastructure is increasingly strained and the overall costs of homeownership rise because of the increased cost to commute. (See our blog on Austin commuting also on the SEED blog this month.)
Although number of sales in the city of Austin declined, during the same time frame, the median price for city of Austin homes increased 10.6 percent year-over-year to $345,000. This represents the largest year over year increase we have seen in 2016. Across the five-county MSA, the median price for single-family homes was $275,250, an increase of 7.5 percent from September 2015.
Due to increasing housing demand outside of Austin, housing inventory levels in Williamson County are now equivalent to inventory levels in the City of Austin. In September, the housing inventory for both Williamson County and the City of Austin was 2.4 months.
These numbers and stats indicate a strong sellers market for single-family homes, but when broken down by price range, it's clear the inventory that is moving the fastest are homes priced under $500,000.

In Austin's condominium market, inventory of downtown condos rises to 8 months, well above the city of Austin single-family home inventory level, indicating a buyers market. Still, many downtown condos sell off the MLS, thus data on the MLS is arguably skewed. Of the 18 units sold last month, the median sales price was $511,000 and median list price $645/per square foot. Meanwhile, sales of Austin's newest high-rise communities like the Independent & 5th & West remain strong.
This past month, developers began taking reservations on the Tyndall, Austin's newest condo project located in East Austin's Robertson Hill community – great walkable location to East 11th (Franklins BBQ!), East 7th, University of Texas, and downtown Austin. Prices for 1 bedroom unit starting in the mid $200s.
Curious what your Austin home or Austin condo is worth? We'd love to talk with you. Click here to connect with a SEED agent.