It's no wonder that in a world where our attention spans are seemingly shortening by the day that pop-ups would not only be a thing but an actual, viable business model. What started in the art world with installations has exploded into retail shopping experiences and even restaurants (and we're not talking about food trucks here). Below is our current hot list of Austin pop-ups, but you better check them out fast…before they're gone for good!
The Shops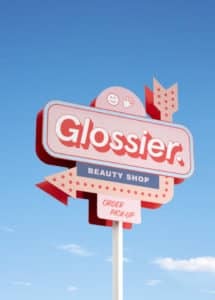 Glossier: It's the favorite beauty brand of Millennials, but we know a few non-Millennials who also swear by this natural beauty brand. Perhaps you've seen the giant tube of lipstick perched on top of a [Millennial] pink building on South Congress? That would be the Glossier pop-up shop. We think it might be the next coolest pop-up since Warby Parker first arrived on the Austin scene in its yellow school bus.
at the South Congress Hotel: Why shop at a mall for your holiday gifts when you can do it at the swanky and stylish South Congress Hotel? Bonus: this event is tailored for mamas and their minis. Who said shopping with kids couldn't be fun? Mark your calendar for Sunday, December 8 (it will be here before you know it) when more than 30 vendors will offer a chic shopping experience for bigs and littles alike.
The Eats
: When the Sous Chef from on of your favorite restaurants (Hillside Farmacy, anyone?) starts her own brunch pop-up series, you are so there. Check out Kate Rousset's New Orleans-inspired brunch inside Full Circle Bar in East Austin on Sundays starting at noon.
: You had us at secret dinner society. Ok, maybe if we're writing about it, it's not so "secret," but we love the inspiration behind this dinner series where all the guests sit at—can you guess?—one long table. Past participants include restaurants like Emmer & Rye, so you know you're in for some serious culinary chops when you sign up for one of their dinners. Upcoming events include a murder mystery dinner and a holiday party.
The Arts
Art Photo Pop-up – The Doodles Series: As part of this year's EAST Austin Studio Tour in November, a local photographer and visual artist have teamed up to bring you "an immersive, interactive photo shoot experience."
– Austin's favorite comic book store and art gallery in one, Mondo, is hosting a 3 day pop-up this November of (officially licensed) Peanuts comic strips. With 16 different Charles M Schulz works screen printed on posters, the gallery will also host a range of small collectibles and other merch.
With so much new and happening in Austin all.the.time., it can be difficult to stay on top of the pop-up scene. One tip we can offer you, however, is to keep your eyes out when those big festivals—you know in October and March—descend upon the city, where a pop-up or two is guaranteed to be in tow. For more local tips, be sure to follow us on social, where you'll also find our exclusive before the general public.