Our Favorite Holiday DIY Decor Ideas
One of the best parts of the holiday season is seeing how all of our clients decorate their homes. It really gets us in the holiday spirit and inspires us to deck the halls at our own house. Suddenly we find ourselves scouring Pinterest for holiday decorating projects that anyone can master.
That's how we discovered the holiday DIY decor ideas below. They'll not only make your spaces more festive, they can also highlight features that help sell your home.

Holiday Card Tree
A holiday card tree is a classic that never goes out of style and gives you a way to show off all of the beautiful cards from friends and family.

Wooden Christmas Tree Forest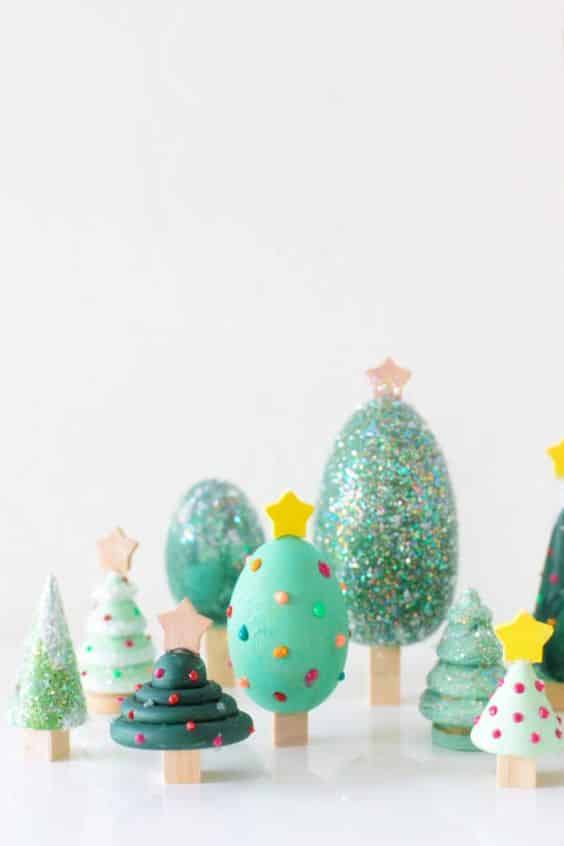 This is unbelievably cute and perfect for families with children.
Illuminated Stocking Hanger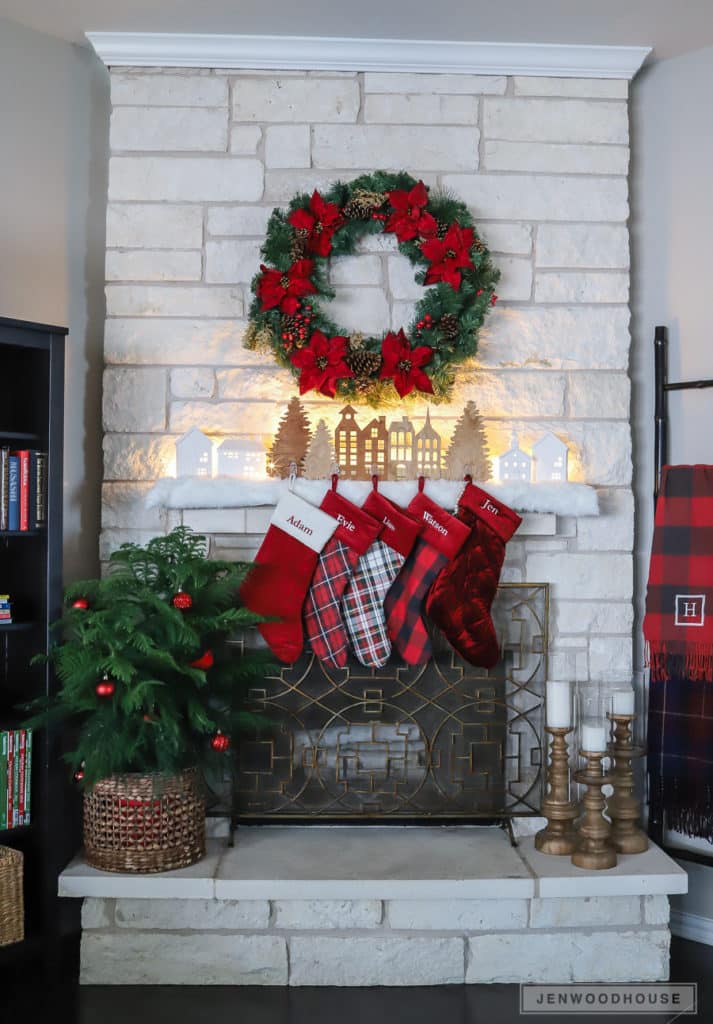 Add a little extra glow around the fireplace with an illuminated stocking hanger that looks store-bought but is actually very easy to make.

Vintage Christmas Light Wreath
When you make the switch to energy-efficient LED lights, you may wonder what to do with your old strings of vintage bulbs. Repurpose them into a cool vintage Christmas light wreath instead of tossing them in the trash.

Mason Jar Snow Globes and Christmas Trees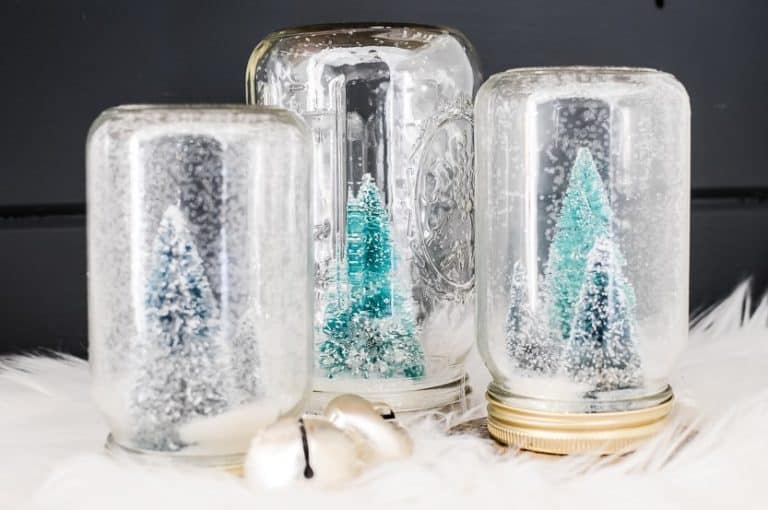 We love rustic mason jar decor in Texas. Give it a Christmas twist by creating a mason jar snow globe or mini Christmas tree.

Wood Pallet Christmas Tree
DIY pallet projects are still insanely popular. If you don't have power tools handy, you can also just paint the tree on instead of cutting it out!

Overhead Table Decor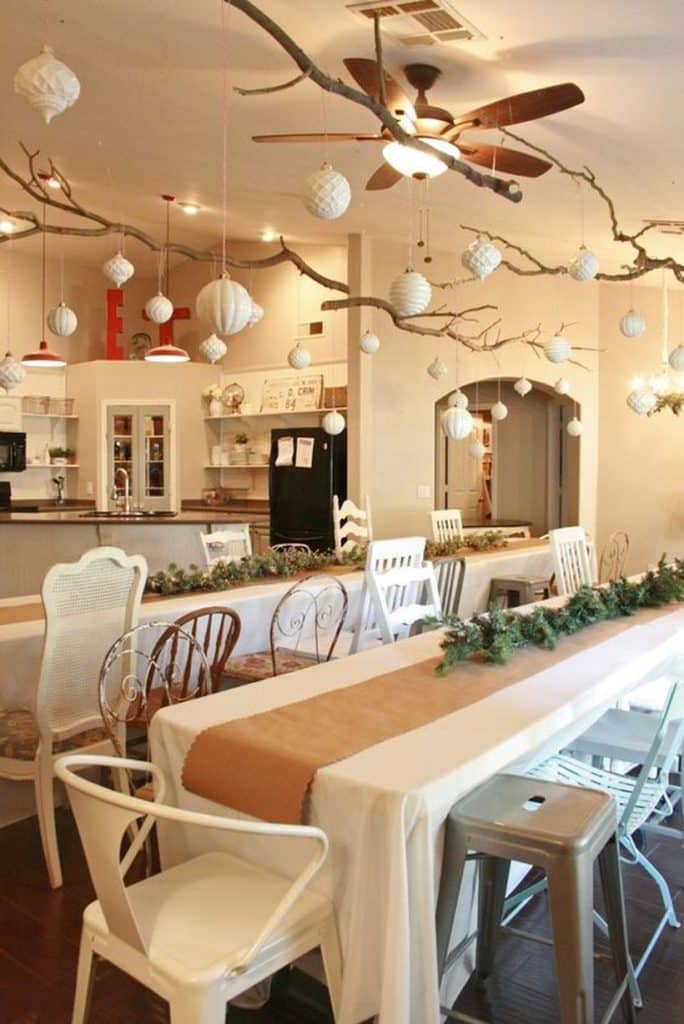 Add unexpected flair to your holiday dinner party by including decor overhead. All you need is a tree branch, some ornaments, fishing line and a few ceiling hooks.

DIY Glass Ornaments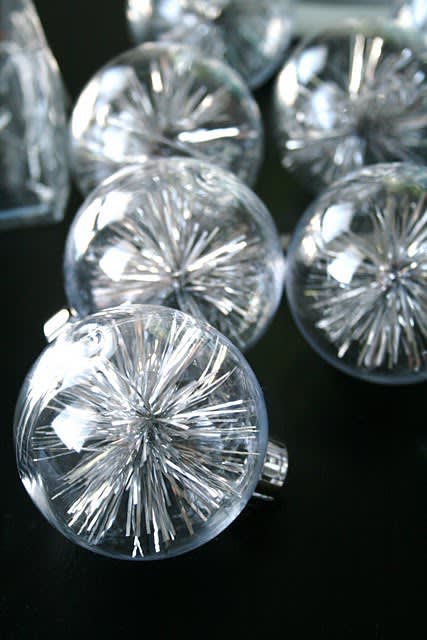 Let your inner artist shine with glass ornaments you decorate yourself. It will add a personal touch to your tree year after year.

Wrapping Paper Frame Ornaments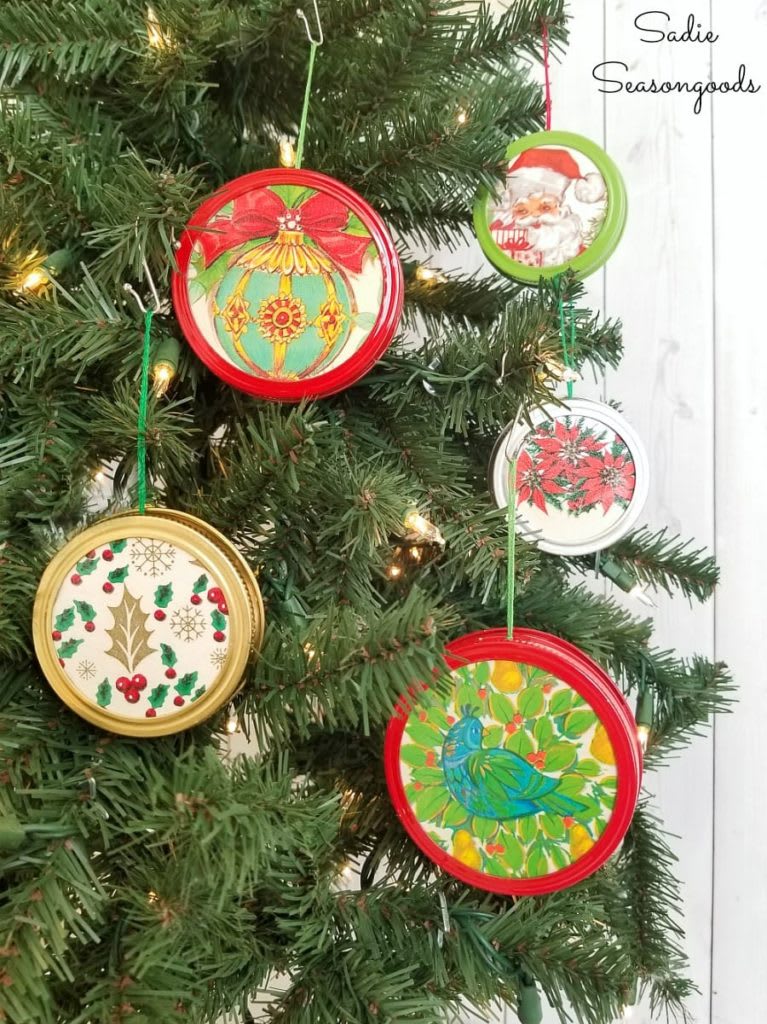 We're all for repurposing and upcycling all of that leftover wrapping paper that builds up every Christmas. Instead of recycling it you can create ornaments for next year using some ribbon and small picture frames or mason jar lids.

Illuminated Sphere Topiary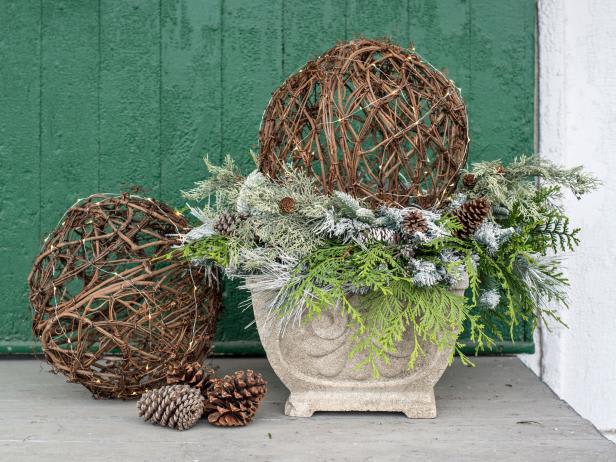 This is a beautiful decoration that can be used indoors or outdoors.

Chalkboard Canvas Fireplace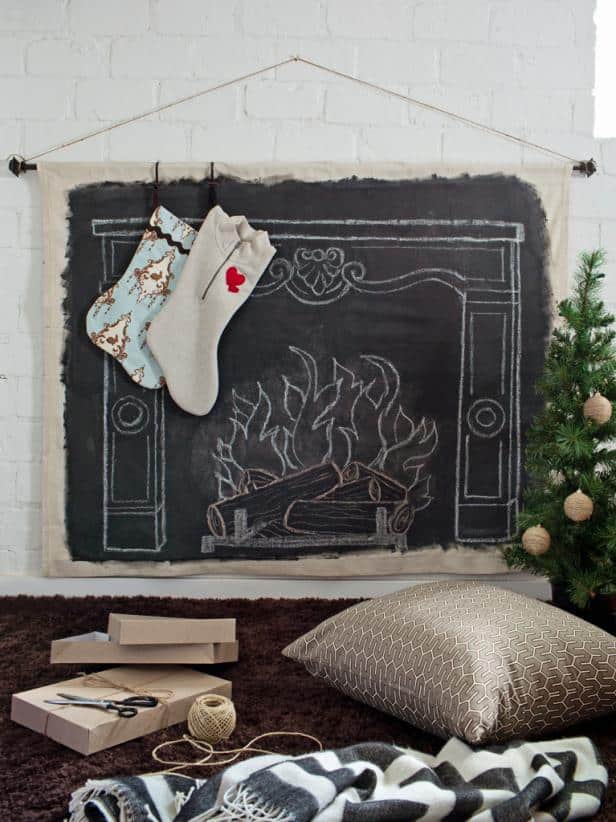 A fireplace is a real focal point, but today less than half of new homes have them. But that doesn't mean you'll have no place to hang the stockings. You can using a white canvas, chalkboard paint and some basic hardware.

Simple Wreath
Minimalism more your style? Using a simple craft ring and a few boughs of a fir or pine, you can create a simple yet festive wreath to hang in your home. Place some dried fruit slices or cotton on it for a more rustic look, or even spruce it up with some alternate greens like eucalyptus.

Ceiling Medallion Door Wreath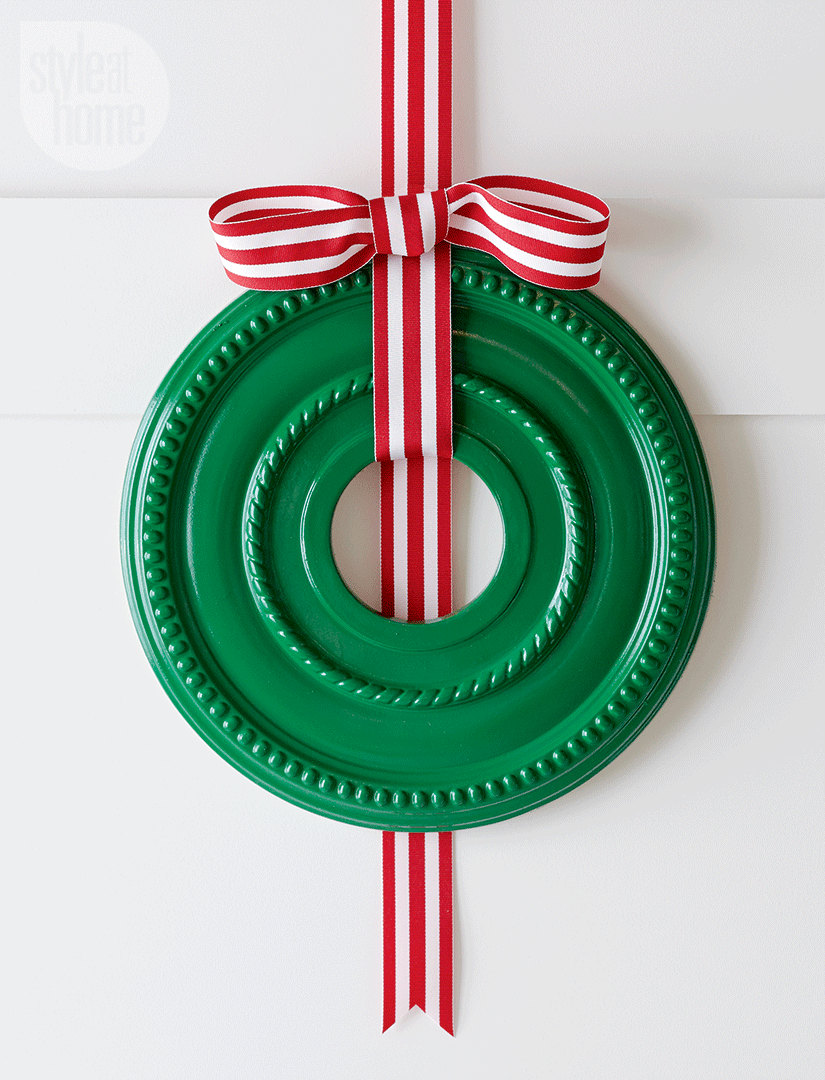 The entry is one of the most important parts of a home. You want it to look inviting and show off a little style. You can do both during the holidays with a ceiling medallion door wreath. Pick up a circular ceiling medallion and metallic green spray paint at a home goods store to make a beautiful wreath in an hour or two.

Candy Cane Throw Pillow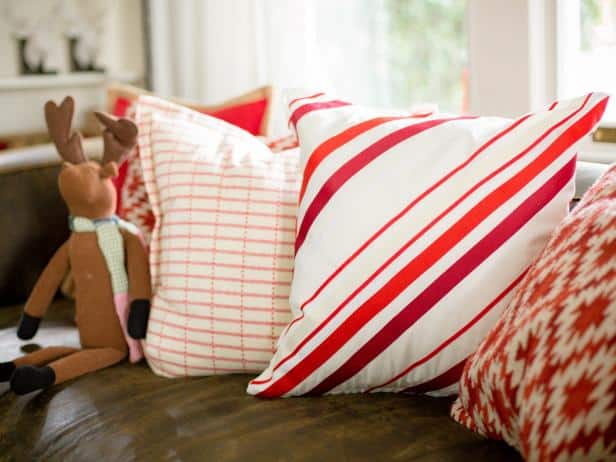 Throw pillows are a quick and easy accent that can add character to the living room. Instead of paying for holiday-themed pillows you can with a few white pillows, red ribbon and fabric glue.

Molding Garland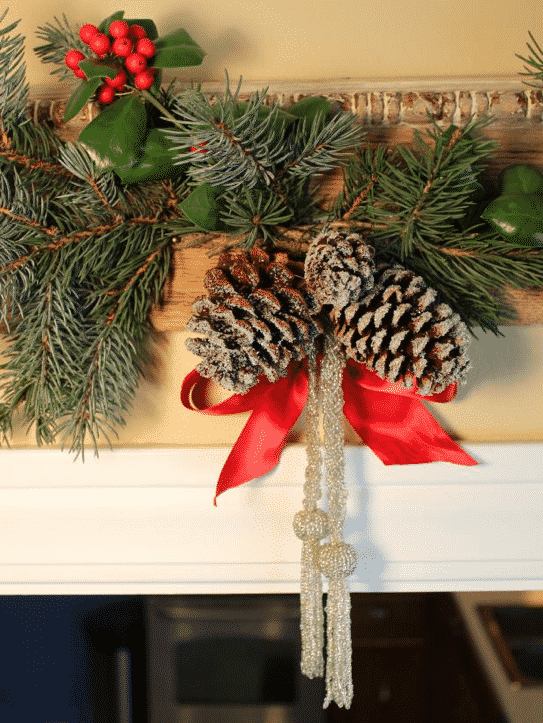 If you are remodeling you can repurpose your old molding into a garland display by tacking the garland into the molding.

Evergreen Wreath Snowman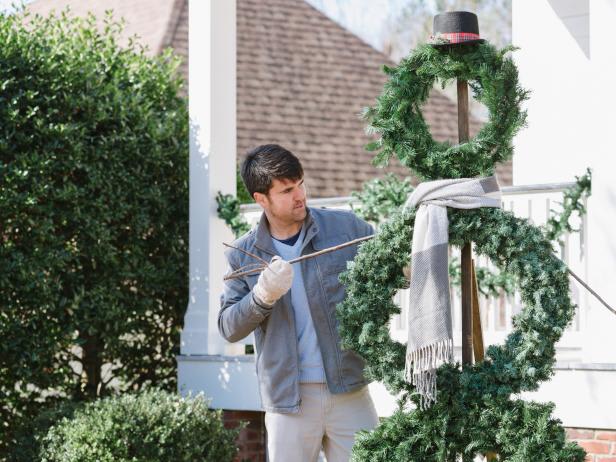 In Texas, we don't get much snow, but you can still create a snowman for the front yard using three evergreen wreaths. Get .

Makeshift Mantel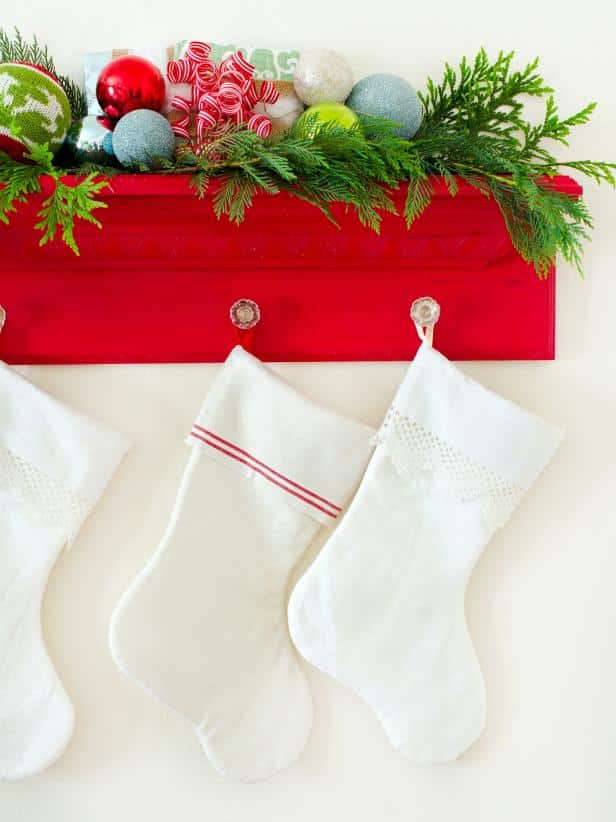 Don't have a mantle? No problem – you can easily make one to hang your garland and stockings using a regular bookshelf.

Dress Up Your Chandelier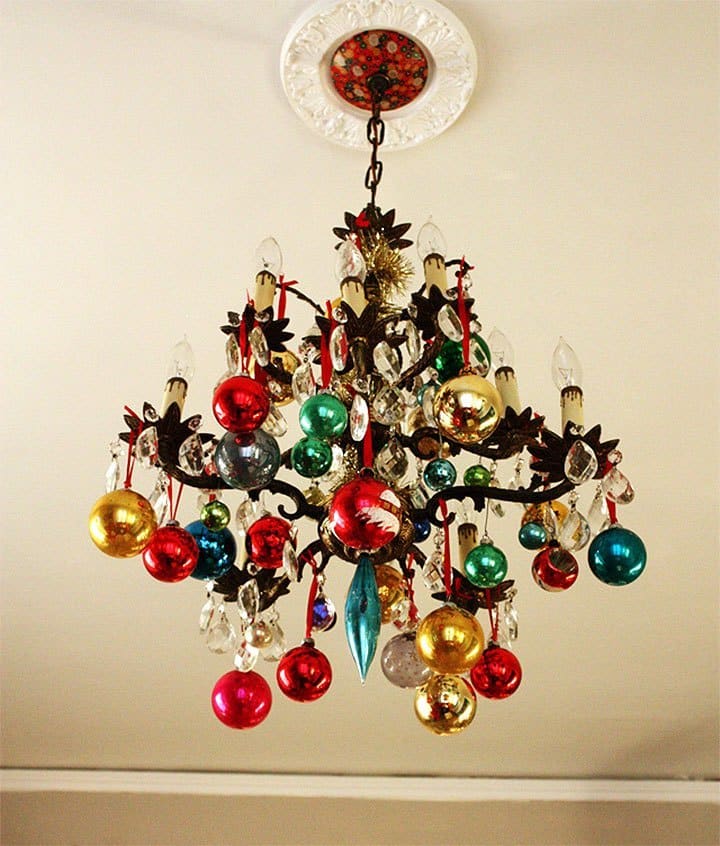 Chandeliers are sure to catch people's eye, especially if you dress them up with Christmas ornaments.

Mitten Advent Calendar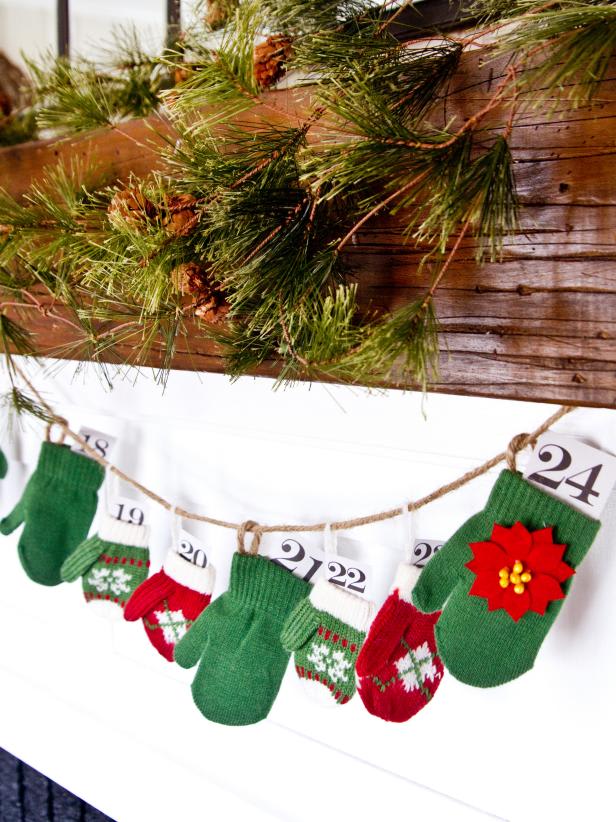 Advent calendars are a fun way to count down to Christmas, and they can also double as cute decor. This is one of our favorites.

Musical Christmas Trees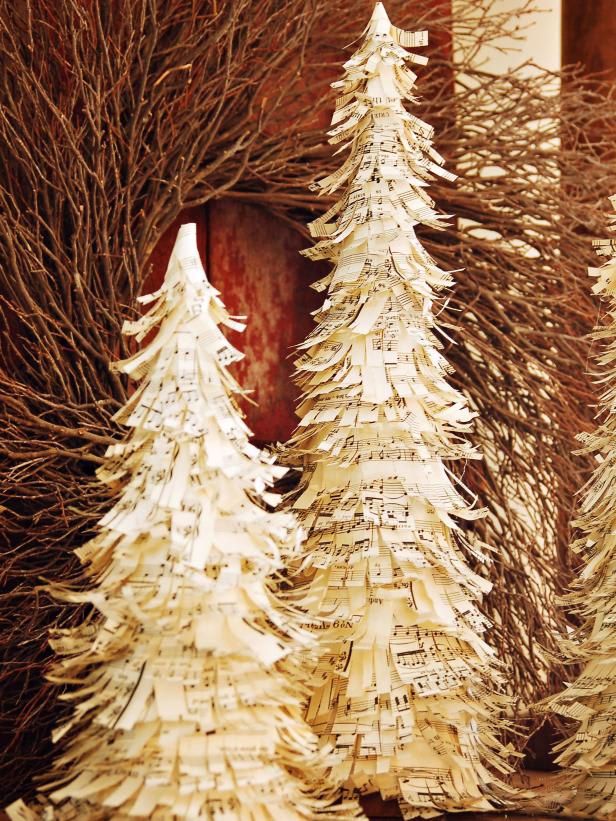 These are sure to be a hit in the Live Music Capital of the World.

Lantern Display for the Entry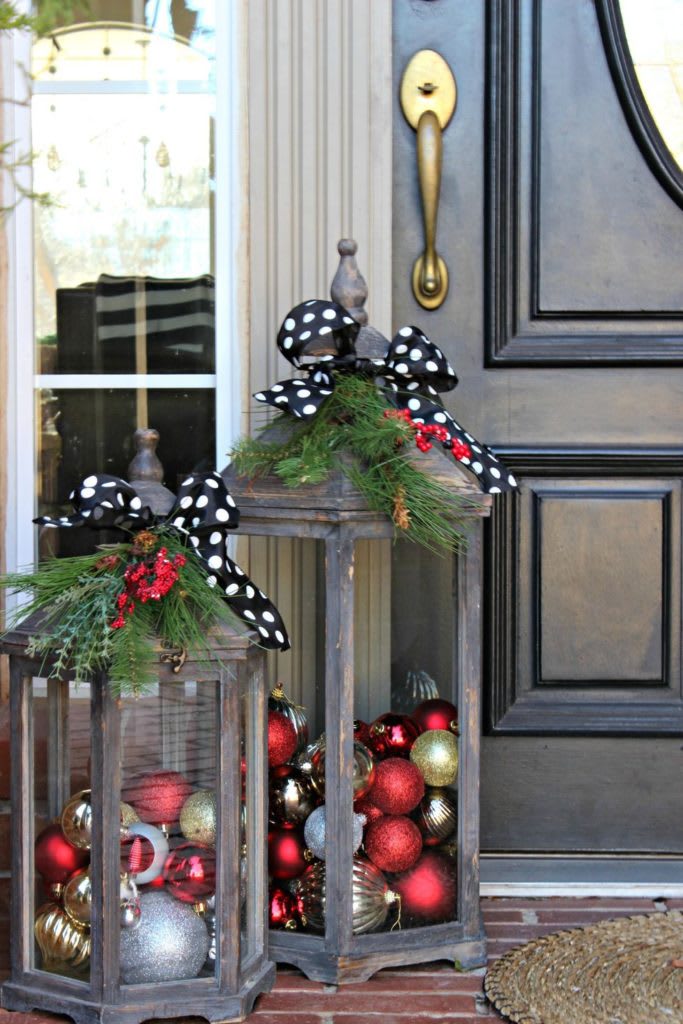 Another way to dress up your entry during the holidays is by filling lanterns with colorful ball ornaments. Add a little extra flair by tying a ribbon on top.

Stockings Banister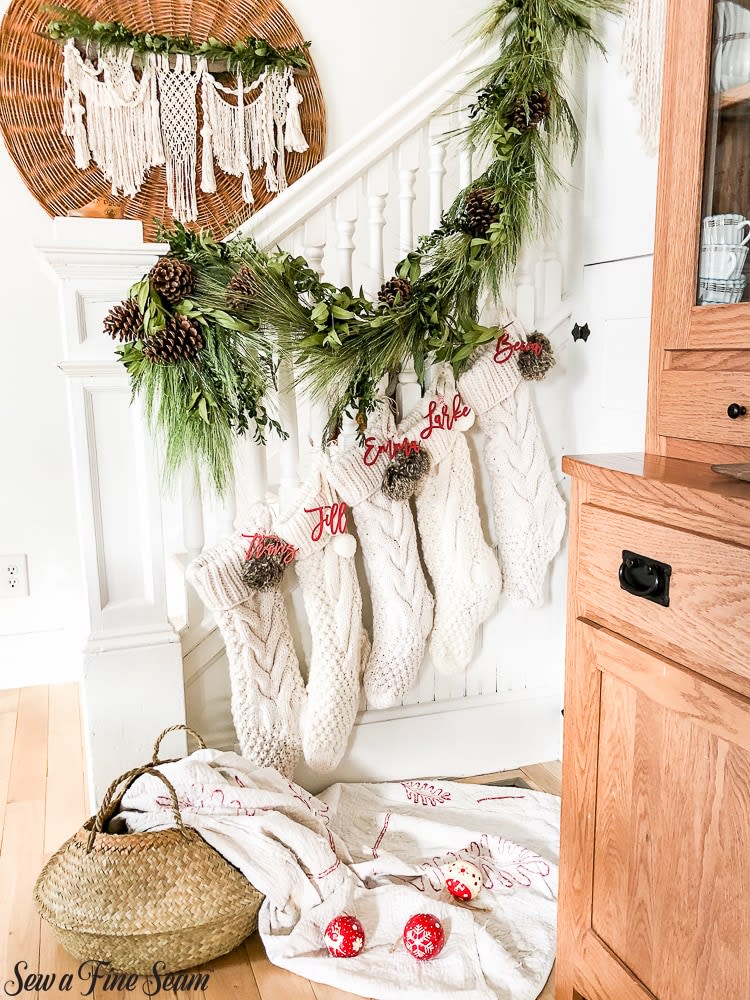 Banisters are a feature that gets a lot of attention. With some simple stockings and a bit of garland, you can dress up your stairs in no time.
Planning on selling your home this holiday season? SEED Property Group can help your home look it's best and lower the stress of a holiday home listing. Give us a call to set up an in-home appointment.