What is it about the end of summer and the start of a new school year that makes us want to start fresh and tell ourselves that this year will be even better than the last? There's still something about that back-to-school air that has us ready to conquer the world…or at least a home project or two.
This [school] year, we've got kitchen remodeling on the brain, so allow us to present you with the latest and greatest in kitchen redesign ideas. We've finally moved away from the white movement, so expect color and the mixing of materials as we venture toward the next decade in design. Below are eight trends that we're excited to see extend into the school year and beyond.
Pleasing pewter. Here's a metallic that's not as harsh as matte black, which was all the rage a couple of years ago, yet not as difficult to match as brass (not too shiny; not too bright) or other trendy metallics. Pewter has a timeless, old-world feel that feels right; right now.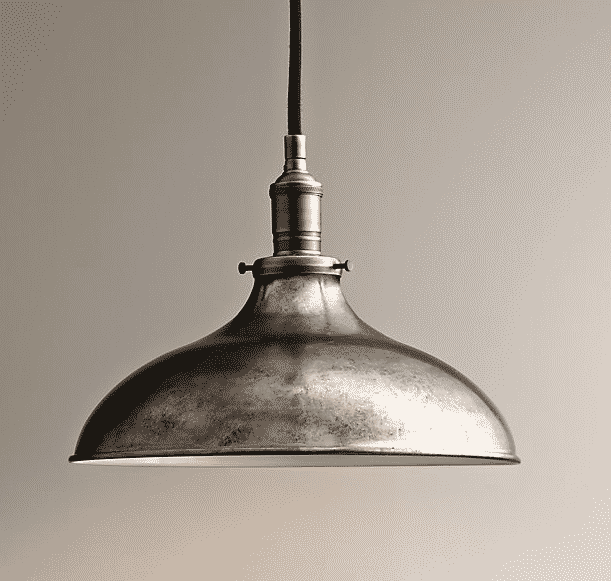 ​​​​​​​
Pewter is the new metal of the moment for many designers including Restoration Hardware who offers this industrial pendant.
Just another room: Maybe it's because we are secretly (not secretly) obsessed with the British kitchen design company deVOL that we are craving effortless style and old-world craftsmanship. The company's design philosophy, as interpreted by us, is simple—the kitchen isn't just a cooking space but another room in the house where cooking happens to take place. Desks, cupboards, dining tables and workspaces flow seamlessly into these kitchens which make way for another kitchen design trend we're digging…
Curated collections. Sometime over the last few years, kitchens started feeling more collected than clinical (think curated accessories, glass-paneled cabinets for showing off family heirlooms, etc.). It isn't out of the norm to see kitchen floors decorated with vintage rugs, and we've even seen artwork and mirrors hanging on the walls of the kitchens we're currently coveting.
Outside in: Not since Frank Lloyd Wright has connecting with nature been such a conscious part of the interior design and architecture world. In the kitchen that translates to wood accents, whether in the form of a butcher block countertop or reclaimed hood vent, that bring warmth and a welcoming personality to the space.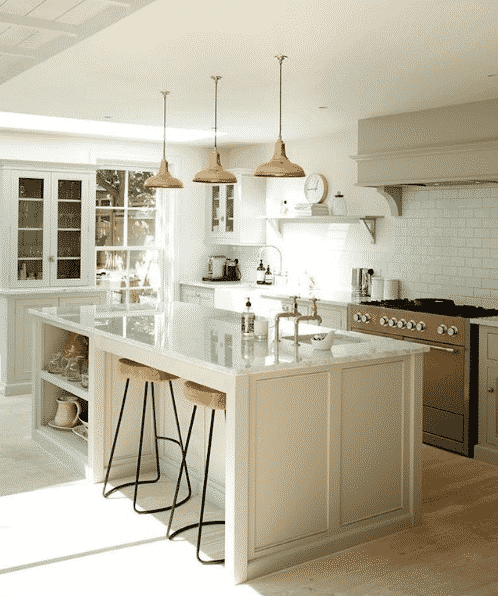 ​​​​​​​

Bringing color back: Over the past several years, everything—as it pertained to kitchen design trends—was white. And then everything started petering into gray, but those neutral days are over when it comes to your cabinets. Dark greens and blues were the first forays away from the monochromatic look, but don't be surprised to see electric blue—or even pink!—cabinetry in the coming months.
Disappearing appliances: Okay, maybe they aren't actually disappearing, but integrated appliances, as they call them in the design world, are a definite thing. The convergence of advances in technology and design means you don't have to draw attention to that cooktop or refrigerator if you don't want to.
Light bright: Pendant lights in the kitchen aren't a new thing, but they are being used more thoughtfully as open concept home design continues to stay on-trend. More than just lighting over an island, pendants can define a space and delineate cooking from eating areas, for example.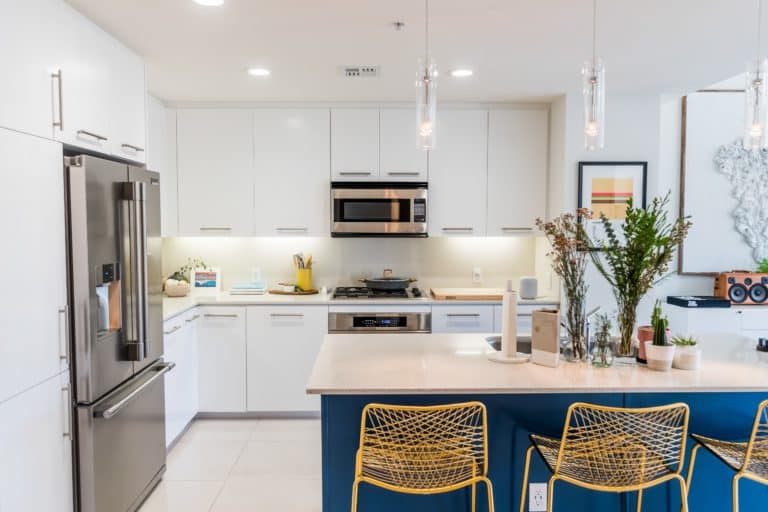 ​​​​​​​

Matte attack: In the world of countertops, you'll still see granite, marble, and quartz in all their color variations continue their reign, but finishes will tend toward honed or leathered (think matte) versus shiny and polished. The look is modern yet classic at the same time, and we are totally on board.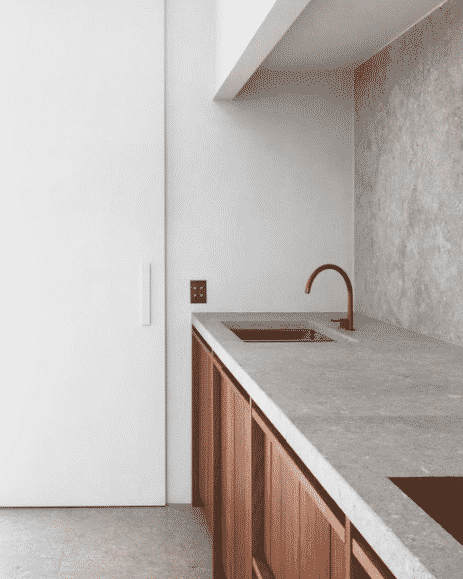 ​​​​​​​

So what about you? What home design projects are you most excited about tackling this season? If you're looking for some inspiration, be sure to follow us on all the social media channels where we bring you not only the latest in Austin real estate but also what's hot in the world of design!