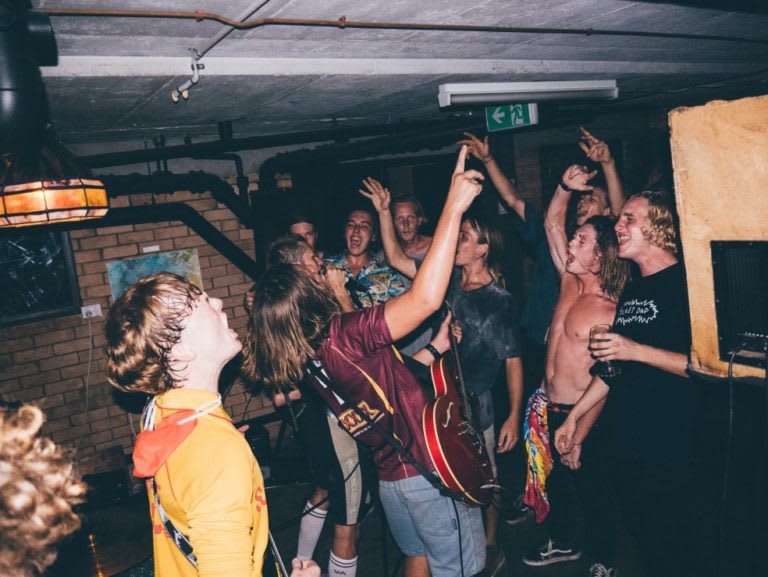 Austin Band Watch 2017:
As the live music capital of the world, host of the ACL Festival and SXSW, Austin is no stranger to musical legends. Willie Nelson lives here (when he's not on his compound in Hawaii), and it's the birthplace of guitar virtuoso Gary Clark, Jr. Austin is also the place local legend Bob Schneider has called home for the past two decades. And you know the others: Stevie Ray Vaughan, Marcia Bell, Eric Johnson, Alejandro Escovedo and Spoon. Okay, so maybe that isn't all the others, but there are just too many to name here.
In a city that prides itself on live music, where do you go to find the hottest new bands? Well, we have some ideas—see below for our list of 10 of the best.

1. .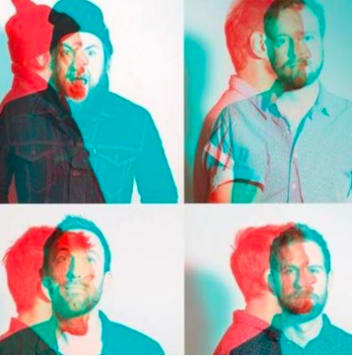 Courtesy: beecavesmusic.com
That's right; it's not just a road anymore. This moody, indie quartet was a Black Fret grant recipient in 2016* and has delivered promising music ever since. Where to find them: If you missed them in residency at the Mohawk last April, keep your ears open for a new LP coming out later this year. *Black Fret is a member-based local public charity dedicated to keeping music (and Austin!) vibrant. The organization has delivered approximately $.5 million in music grants to deserving artists.

2. Cotton Mather.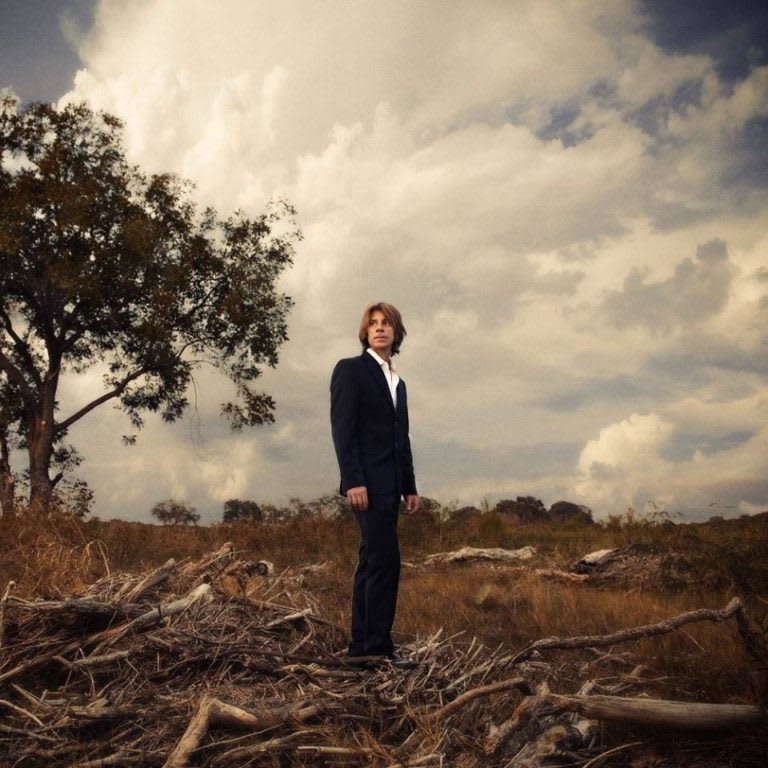 Another name you might recognize, but this is not the Puritan minister who supported the Salem Witch Trials. This is the "Power Pop" band that was big in Austin in the early 2000s but took a 15-year hiatus and returned with a stunning new record this past April. Where to find them: After a trip to Russia earlier this summer, Cotton Mather is back in Austin. Look for them at local favorite .
3. Daniel Eyes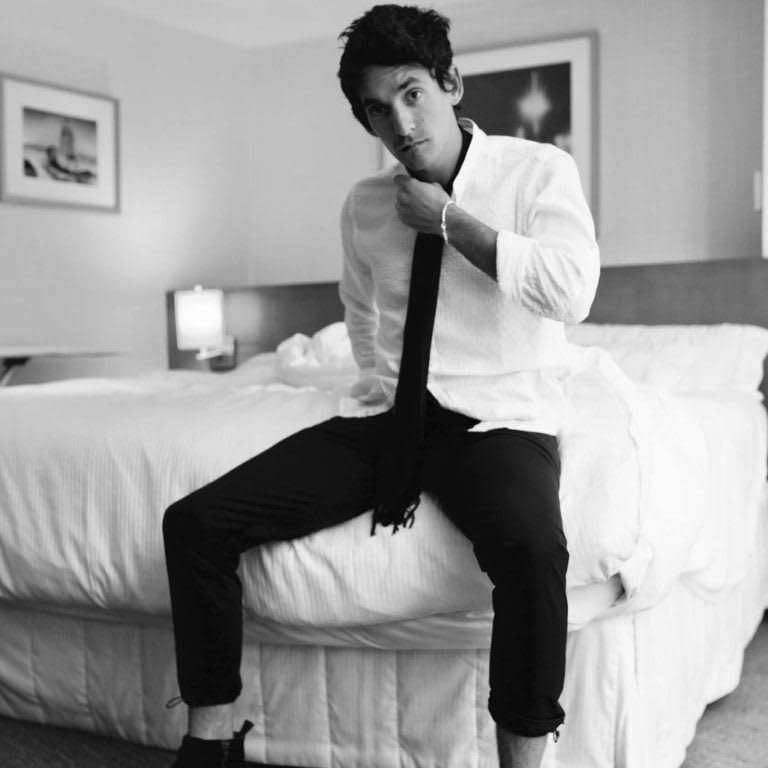 Photo by: Uriel Espinoza.
Noted by the Chronicle as having a "swagger bigger than the stage," Austin's own Daniel Eyes, the band's primary vocalist, songwriter and guitar player began recording back in 2014. SXSW 2016 brought the band a whirlwind of well-deserved recognition when they were voted #2 Best New Austin Band and #3 Best Performing Rock Band during the festival's Austin Music Awards.
The group is currently working on follow up material to their 2016 EP, and a solo effort from the frontman with producer is forthcoming.
4. .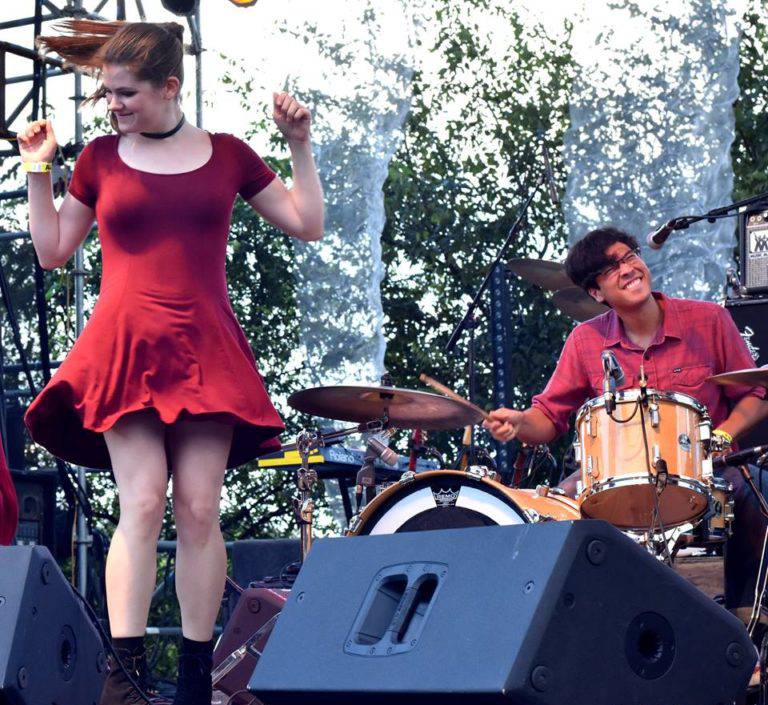 With two leading ladies on vocals, this band combines classic rock, blues and soul into its own unique sound. Where to find them: Head downtown to Subb's on September 7th for their next Austin show.
5. . * Black Fret 2017 Nominee.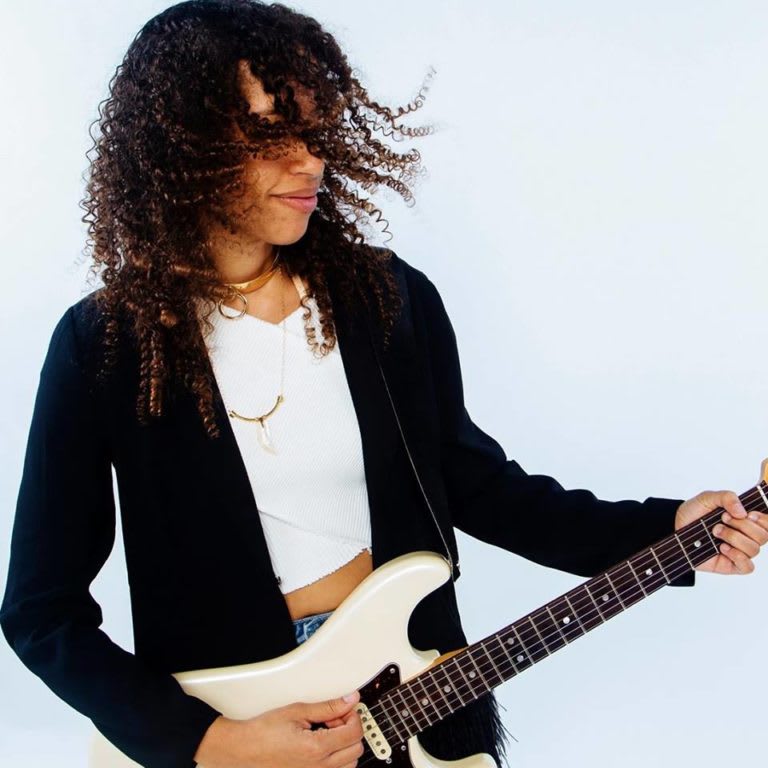 She studied classical piano for years before setting her sights on the guitar shortly after graduating from college. Venson has been compared to Gary Clark, Jr. and Amy
Winehouse as she seamlessly blends blues, rock, soul and R&B with her own lyrics for a one-of-a-kind Austin sound. Where to find her: Currently on tour headed to the Southeast, you can catch Venson back in Austin at in November for her EP release party.
6. .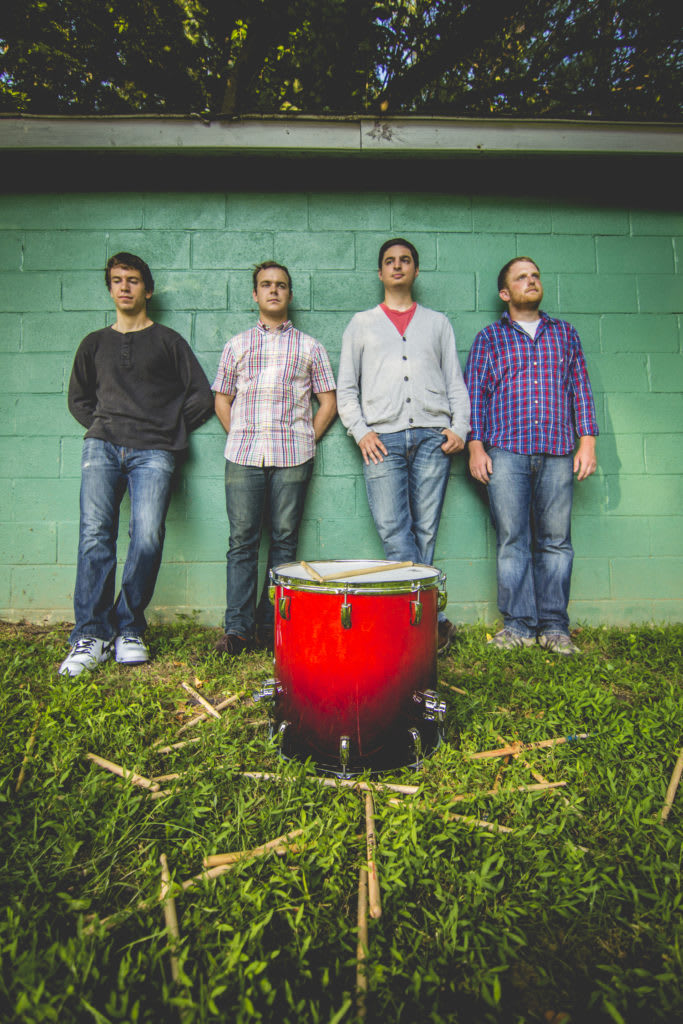 This isn't your average barbershop quartet. In fact, this band doesn't focus on vocals at all—it's all about the percussion. Mixing drums, percussion and mallet instruments, The Kraken Quartet presents a unique indie, post-rock sound. Where to find them: You can find this quirky quartet performing at or .
7. Otis the Destroyer.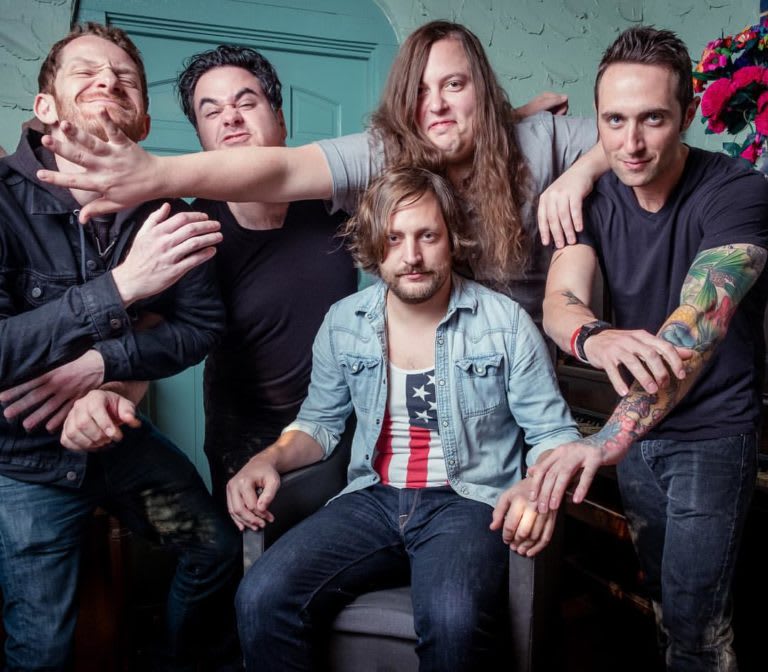 How could you not watch a band called Otis the Destroyer? You probably won't be surprised to discover their sound is rowdy rock n' roll infused with a little psychedelic rock. Where to find them: Stubb's
8. The Bishops
hese young siblings (boy-boy-girl) have been producing music together since before they were teenagers. A blend of hip-hop, electronic and jazz, The Bishops are pushing the boundaries of music genres to bring together a diverse crowd. Where to find them: This year's ACL Festival, Weekend 2.
9. .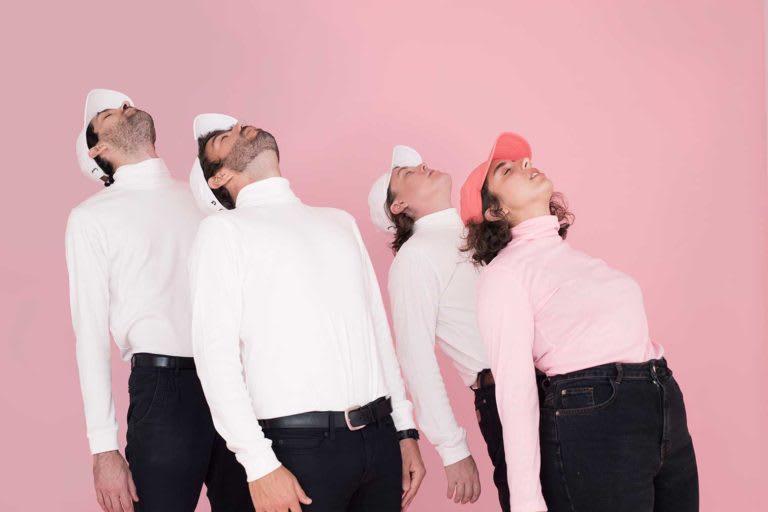 Just like the band's name, their clever lyrics bring together an indie-rock sound that is both pleasing and catchy. Where to find them: Splitting their time between Austin and New York City, check out the band's Facebook page for tour updates.

10. Adam Torres.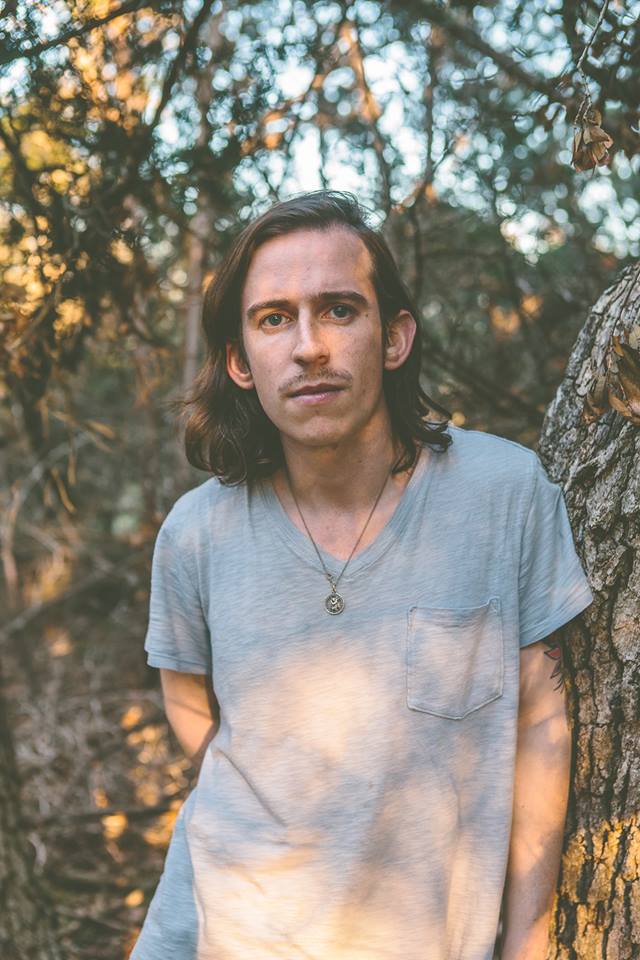 Photo by: Bryan C. Parker
A decade ago he achieved a cult-like following in the small college town of Athens, Ohio, and now he brings his dreamy-folksy-Americana sound to Austin. Where to find him: Finishing up a tour in the UK this summer, Torres will return to the Midwest in early fall. When he's in town, you can usually catch him at Antone's or performing at SXSW.