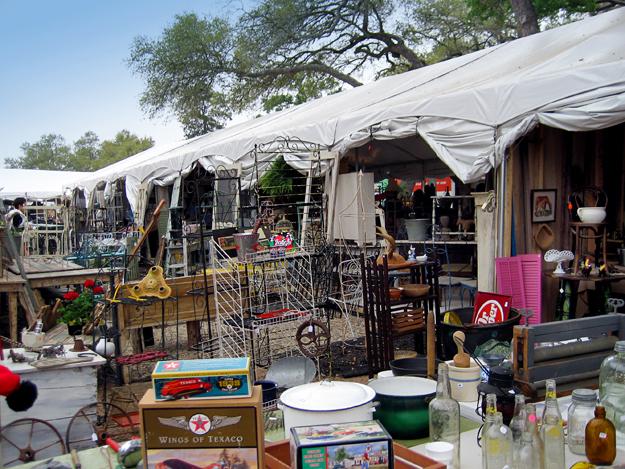 Calling all lovers of vintage, seekers of all things worn-but-still-wonderful, or anyone simply in the process of feathering your nest! It is time to mark your calendars for the Round Top Fall Antique Week, coming up this September 26th through October 1.
There are many reasons we love to head out to Round Top. We cavort with colorful antique-vending characters. We can road trip, eat, drink and play with fellow vintage-loving friends. And we have never failed to find at least one little gem for our homes—even if it's just a funky glove mold hand or pretty kitchen towels.
From a home décor perspective, there is a primary reason every trip we've ever taken out to Round Top has been worth it: authenticity. While it is often the way these days that we buy much of our home furnishings and decorative items on line or at a big polished store—and that's just fine– but you don't want ALL of your house to feel like the glossy pages of a catalogue. At Round Top, you can uncover the funky treasures that make your house feel real.
Maybe it's something as simple as a few charmingly rusted wire baskets for stashing pool towels or sports gear outside. Or maybe it's bigger, like one of the large vintage metal bed frames often to be found under one of the big tents. Maybe it's just a bench for the front porch with the paint charmingly chipped on the edges. Whatever it is, you are almost guaranteed to find a few lovely pieces to warm up your home and give it the personality that makes it feel like your own.
So before you embark on your own Round Top treasure hunting expedition, here are a few quick tips :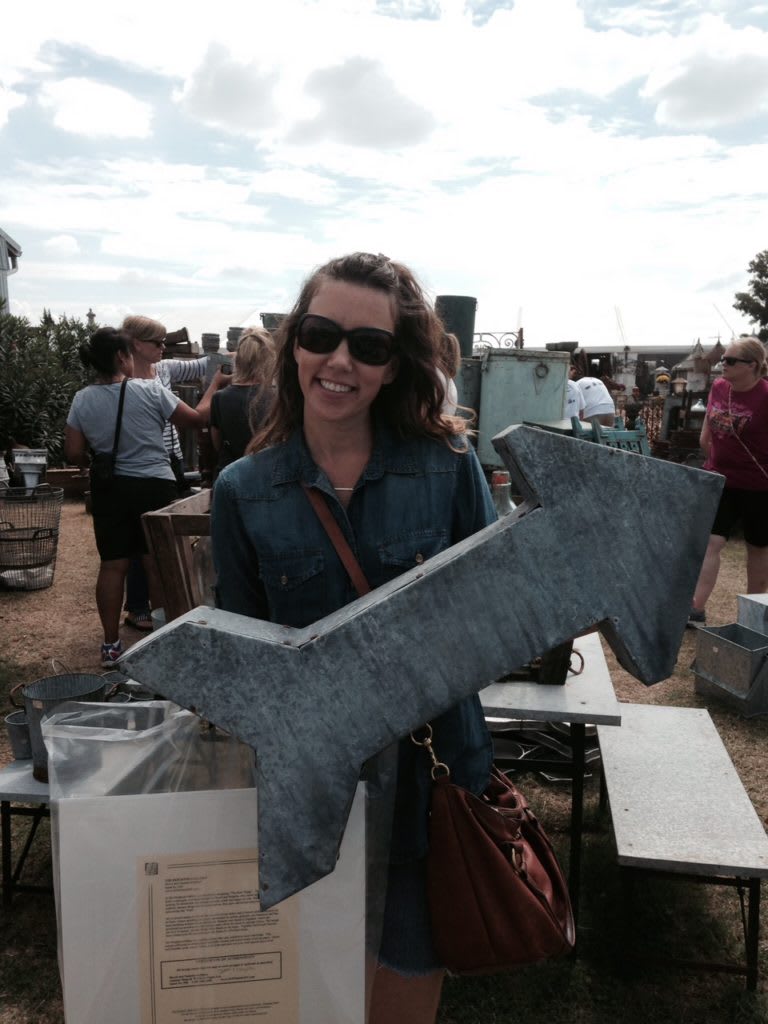 You can haggle. Feel out each situation, but if you ask, you can often get a better price—you just have to read your seller. But don't be afraid to ask.
Take cash: Many places won't take credit cards at all, and you often get better deals when you pay in cash.
Book in advance or day trip it: Book months ahead if you want to stay over night in the area during the show. (Try The Prairie Bed and Breakfast by Rachel Ashwell of Shabby Chic). Day trips from Austin, however, are easy and fun.
Go early: If at all possible, go earlier in the week so you have the biggest selection. But don't fret if you can't make it until the weekend—this fair is HUGE and there are riches enough for everyone.
Borrow a truck: Some folks actually bring U-hauls and trailers. Either way – you will be surprised how easy it is to fill with your found treasures.
Have a beer: Yes, a visit to Round Top might warrant day time drinking. Just one beer might sharpen your negotiating skills and help you bring those vintage alabaster lamps home. Word to the wise though – too much day drinking may result in some poor purchase decisions and your spouse or significant other bursting out into fits of laughter when you show him/her what you bought.
For more tips, see this