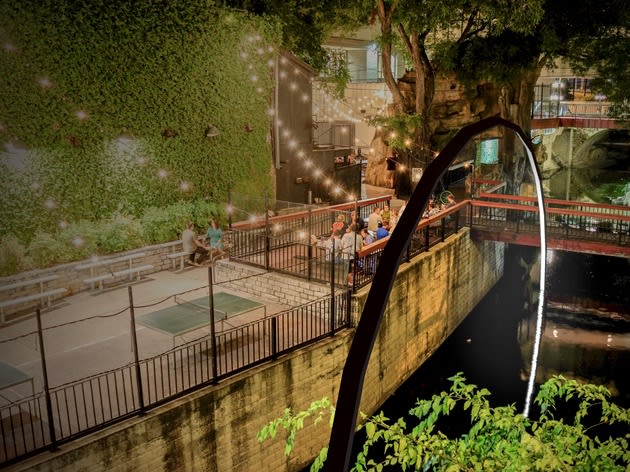 Have you heard the scoop on Waller Creek? It's one of the coolest city projects happening right now in Austin, and we can't wait to see it unfold. With its new CEO Peter Mullan, formerly one of the head honchos behind NYC's Highline, The Waller Creek Conservancy is working steadily with the City of Austin to transform this semi-stagnant creek into a vibrant arts and culture artery for all of us to enjoy.
To support this major civic upgrade for Austin, we'll be down on the banks of Waller Creek next month for the Waller Creek Conservancy's now annual free art event, Creek Show. Come down and check out the light-based art installations that will be up November 10-19 from 6-10pm between 5th and 8th Streets (ahem, we'll be stopping by Easy Tiger for a beer and perfect German pretzel, first). Five new works of light-based art will be illuminating the creek, showing off the fun that can be had when we think creatively about our local natural assets. Register here for this free event.
And to get a little preview of what to expect at Creek Show, check out this To read up a bit on park smart Peter Mullan, the new CEO of the Waller Creek Conservancy– fresh from working on the High Line in NYC– read this.
See you at the Creek!